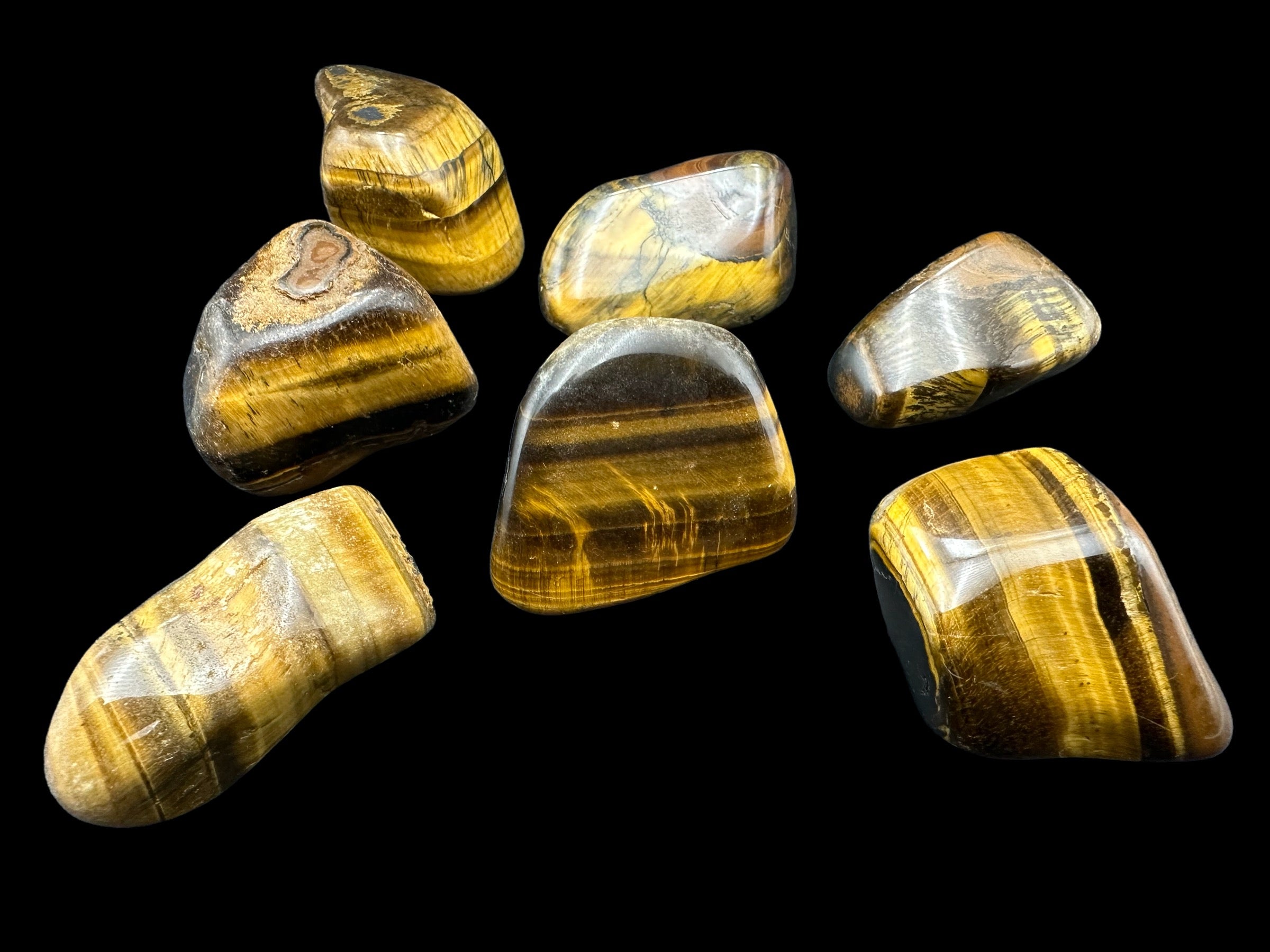 Tigers Eye Tumbles
Tigers Eye Tumbles. Average crystal weight 40grams. Approximately 1 and 1/2 to 2 inches in size.
Qualities: Balance, vitality, strength, practicality, fairness.
Element: Fire, Earth.
Chakras: Solar Plexus (3rd), Sexual/Creative (2nd), Root (1st).
Tigers Eye assists in taking effective action and remaining grounded, calm, and centered. As well it is a stone of mental clarity. Tiger's Eye is used by metaphysical healers for general vitality and to reduce physical pain.