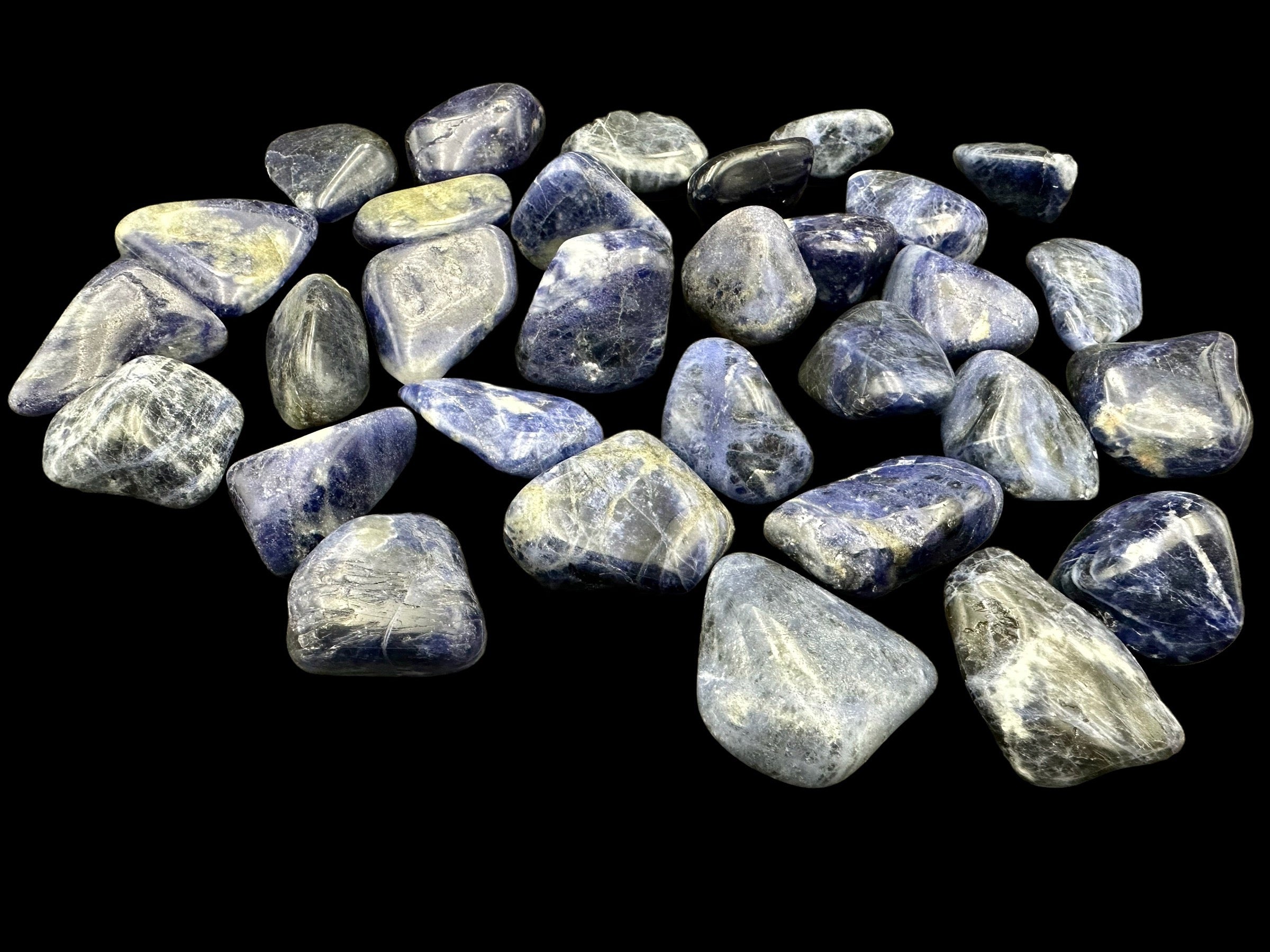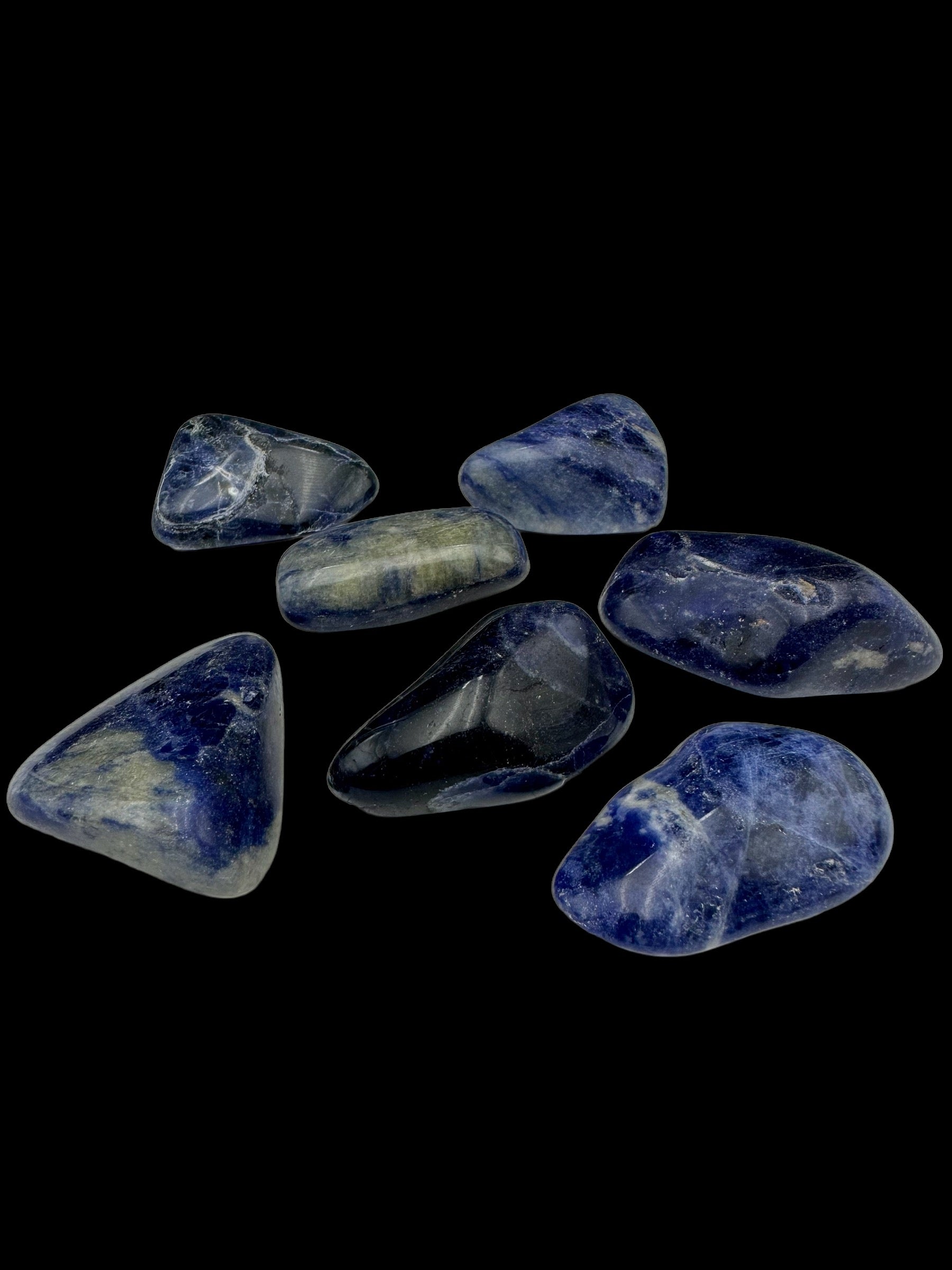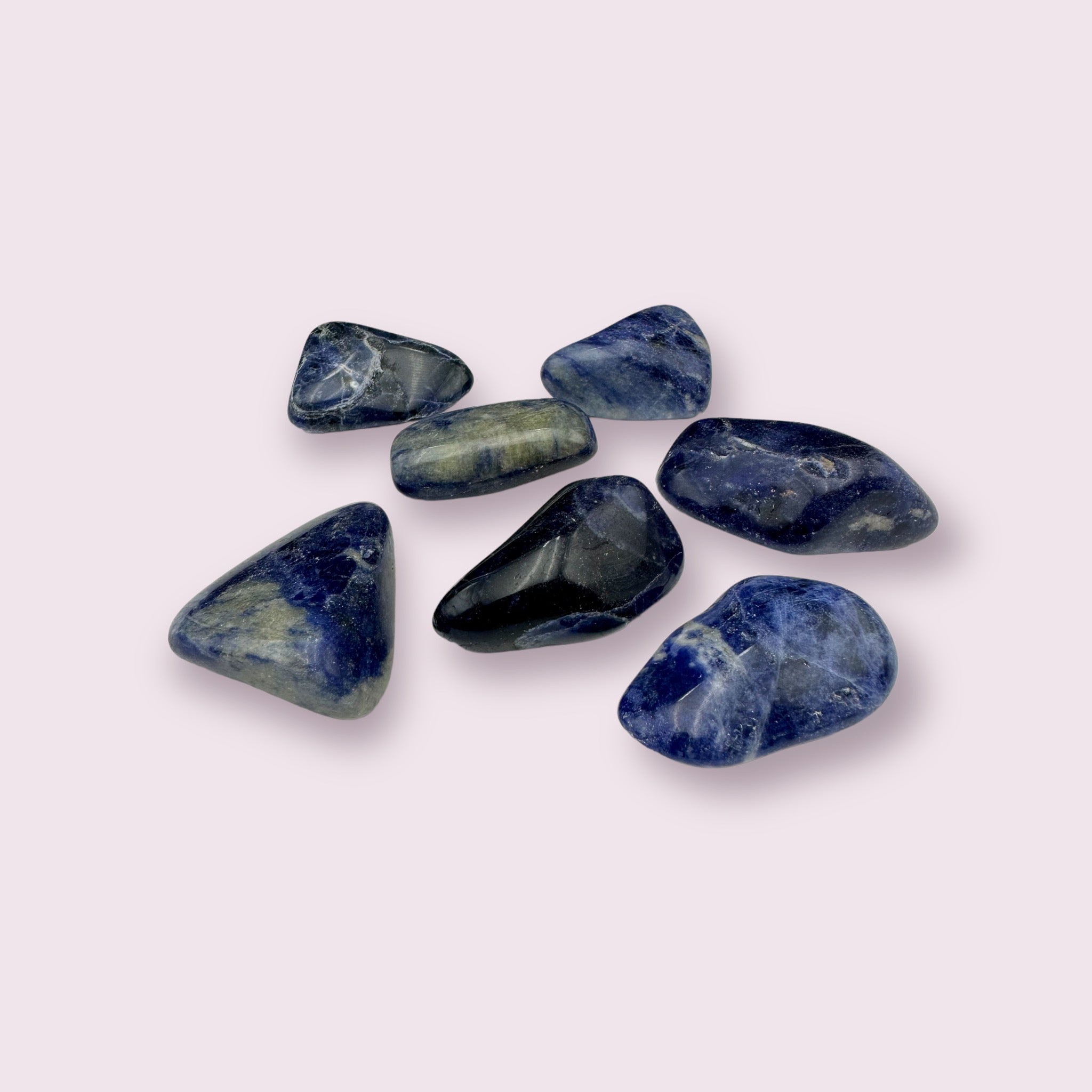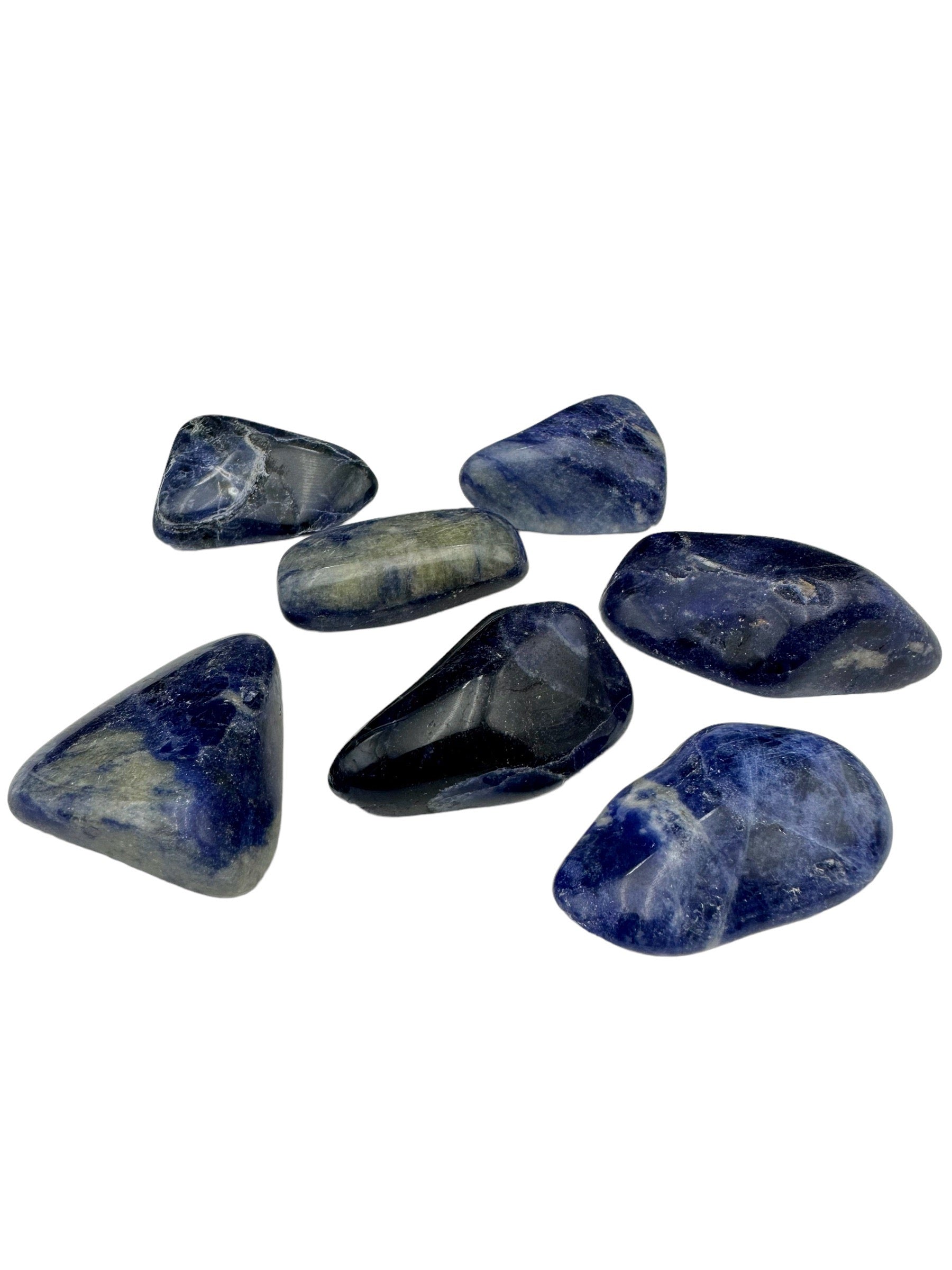 Sodalite Tumbles
Sodalite Tumbles. Average crystal weight 27grams. Approximately 1 and 1/2 inches to 2 inches in size.
Qualities: Access to subconscious, intuition, enhanced mental performance.
Element: Wind
Chakras: Third Eye (6th).
Sodalite helps us to recognize the unconscious mental, emotional, and behavioral patterns that take us away from our true selves. It can also be used to treat insomnia and to encourage lucid dreaming.