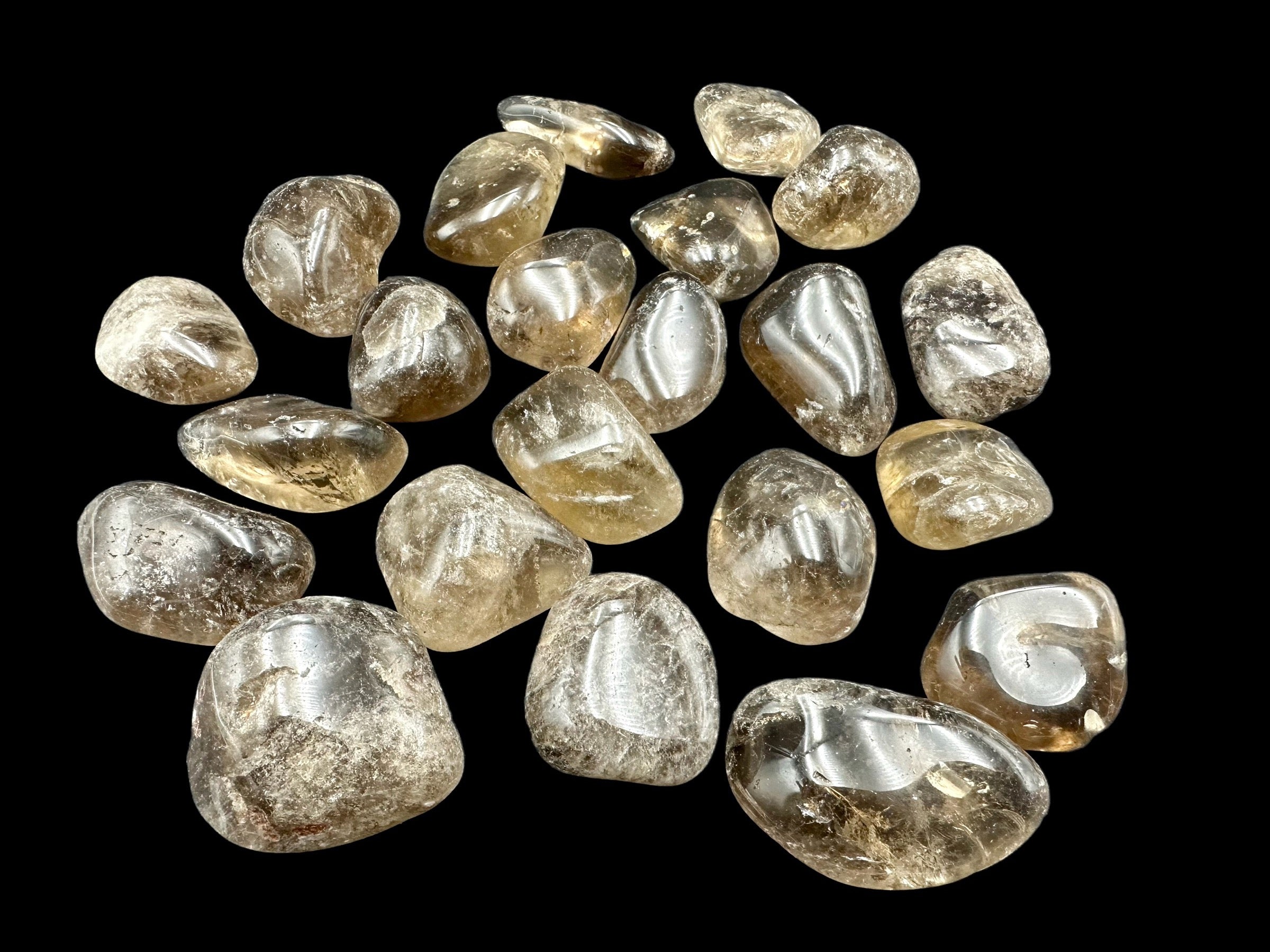 Smoky Quartz Tumbles
Smoky Quartz Tumbles: Average weight per stone 30grams. Approximately 1 and 1/2 inches to 2 inches in size.
Qualities: Grounding, Practicality, Organization, Manifestation of one's dreams
Element: Earth
Chakras: Root (1st)
Smoky Quartz helps you to release, purify, and shed negative energies. Free of these emotional toxins, you'll vibrate at a higher frequency.