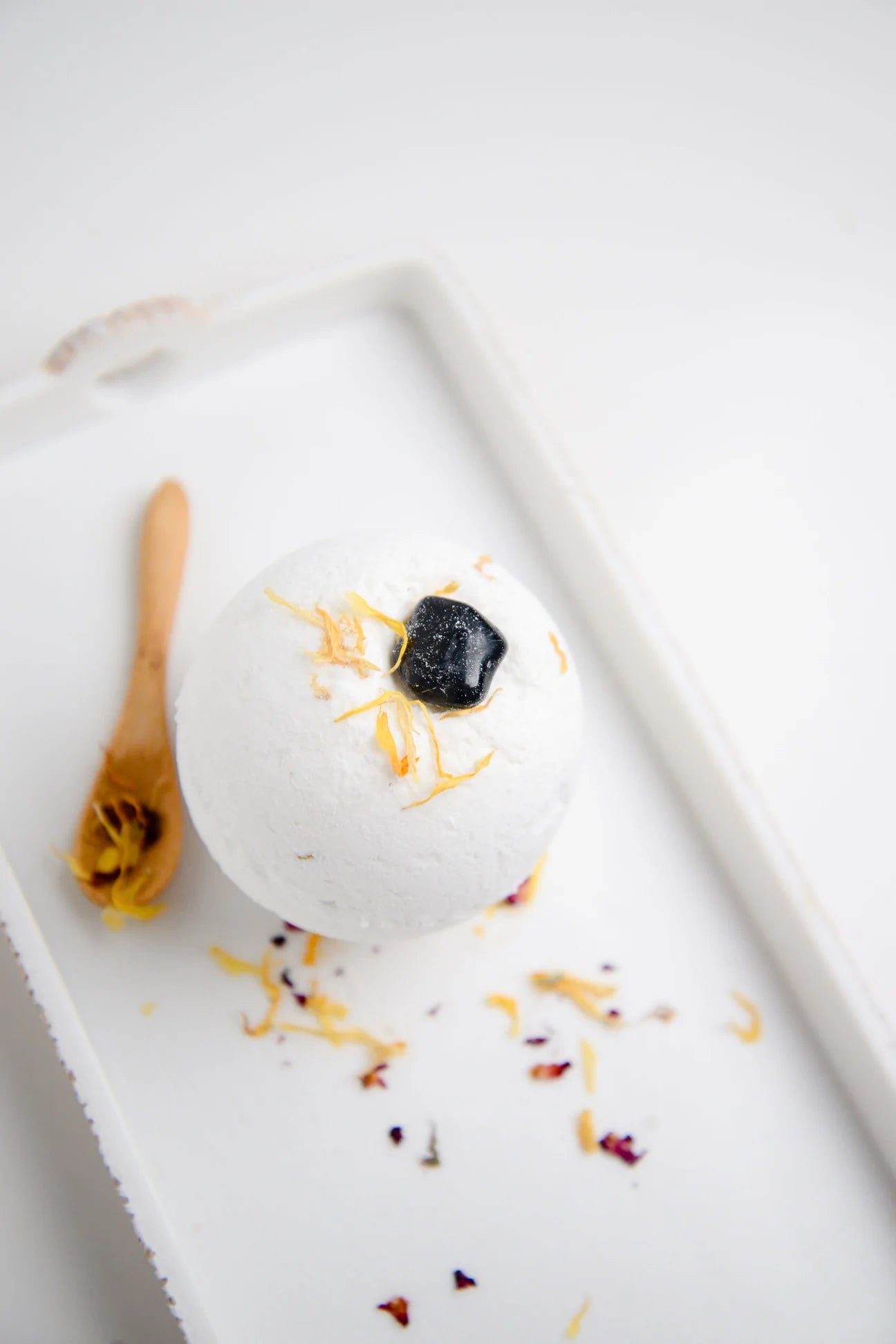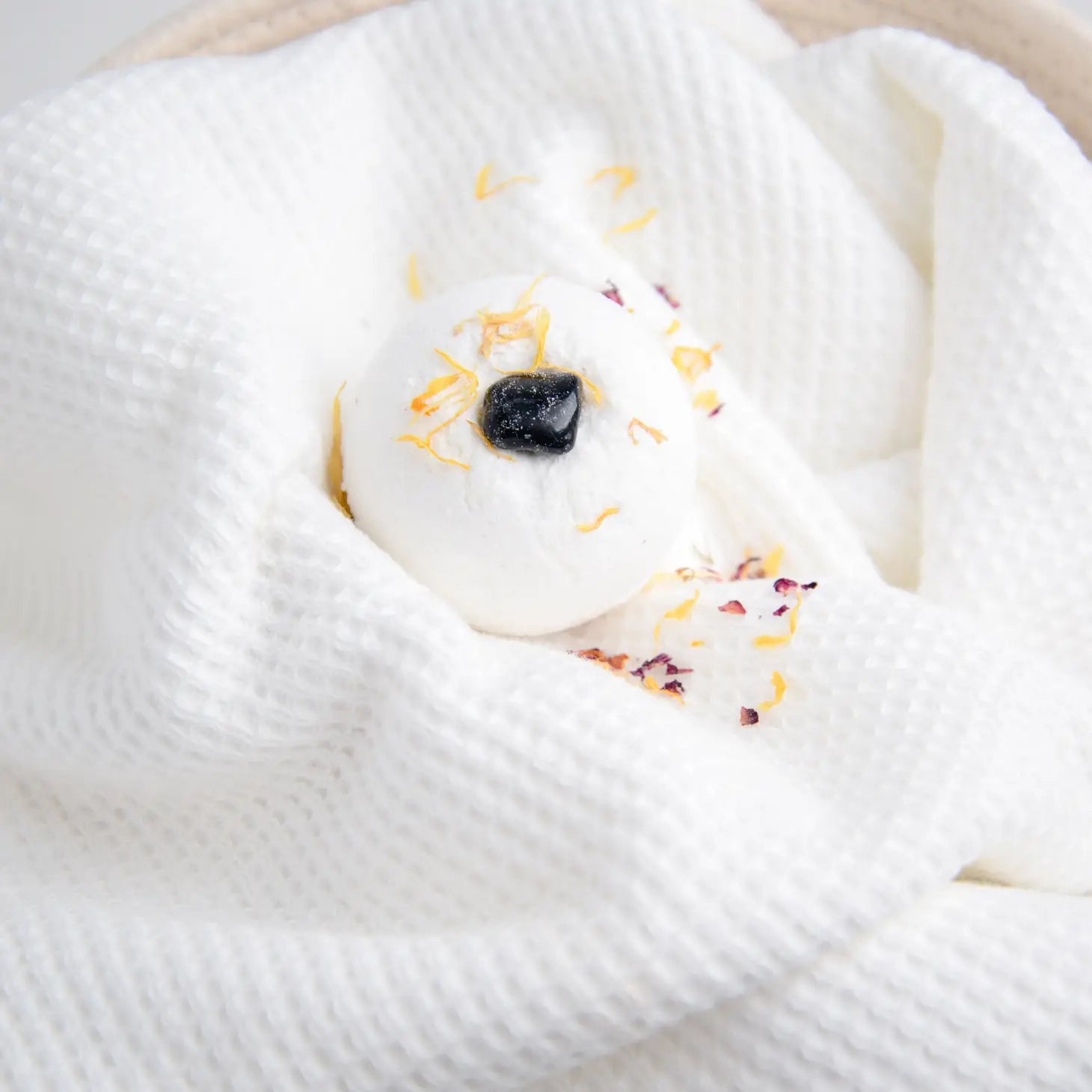 Self Soothe Crystal Bath Bomb
This Self Soothe Crystal Bath Bomb promotes a sense of calmness, relieving stress while soothing your muscles. Therapeutic notes of sweet eucalyptus and lavender bath and infused with a tourmaline crystal. Tourmaline inspires relaxation, grounding, spiritual protection, and purification. Topped with Calendula petals to assist in channeling positive energies, love, and healing.
7oz | Circumference: 9"