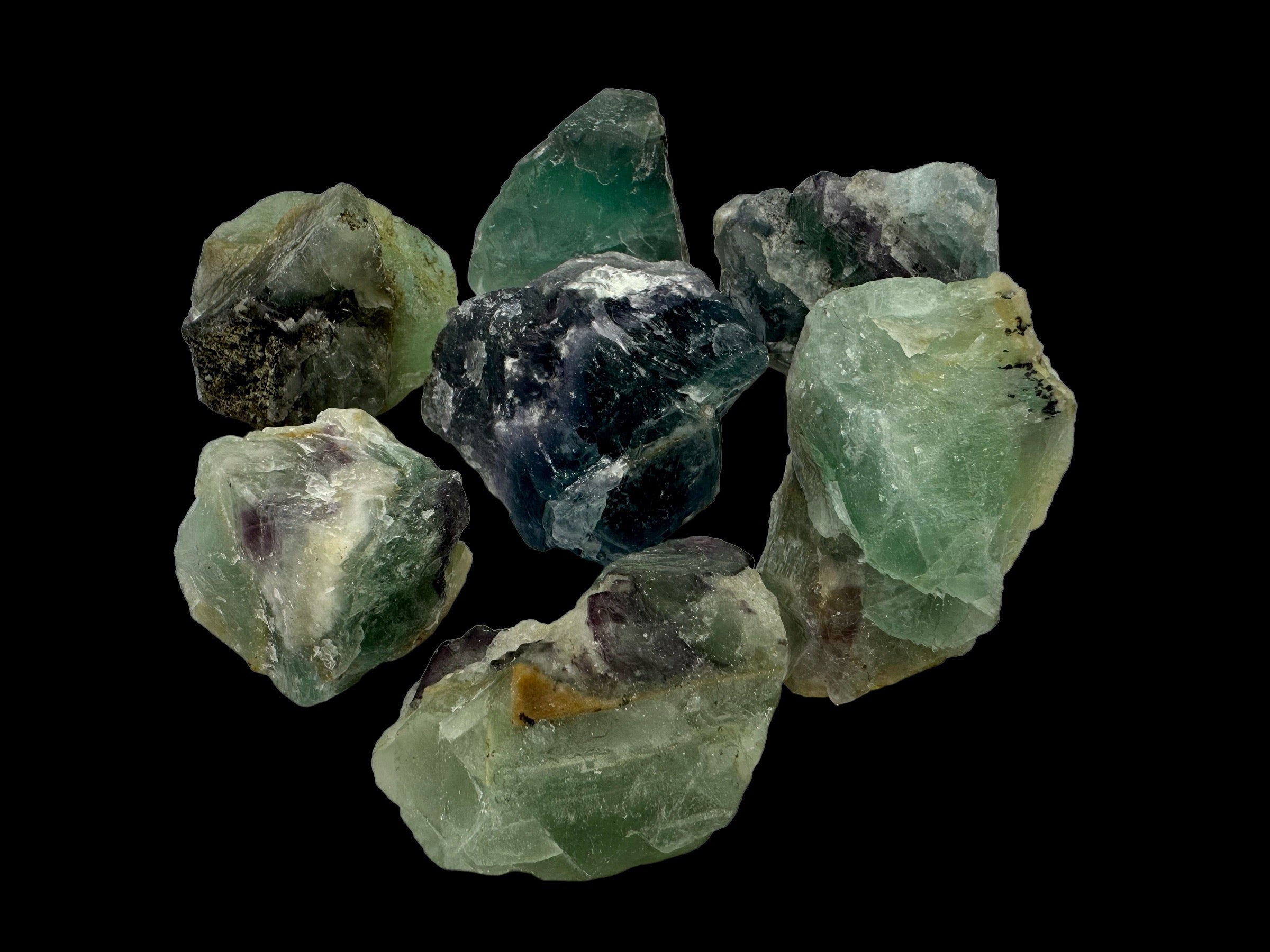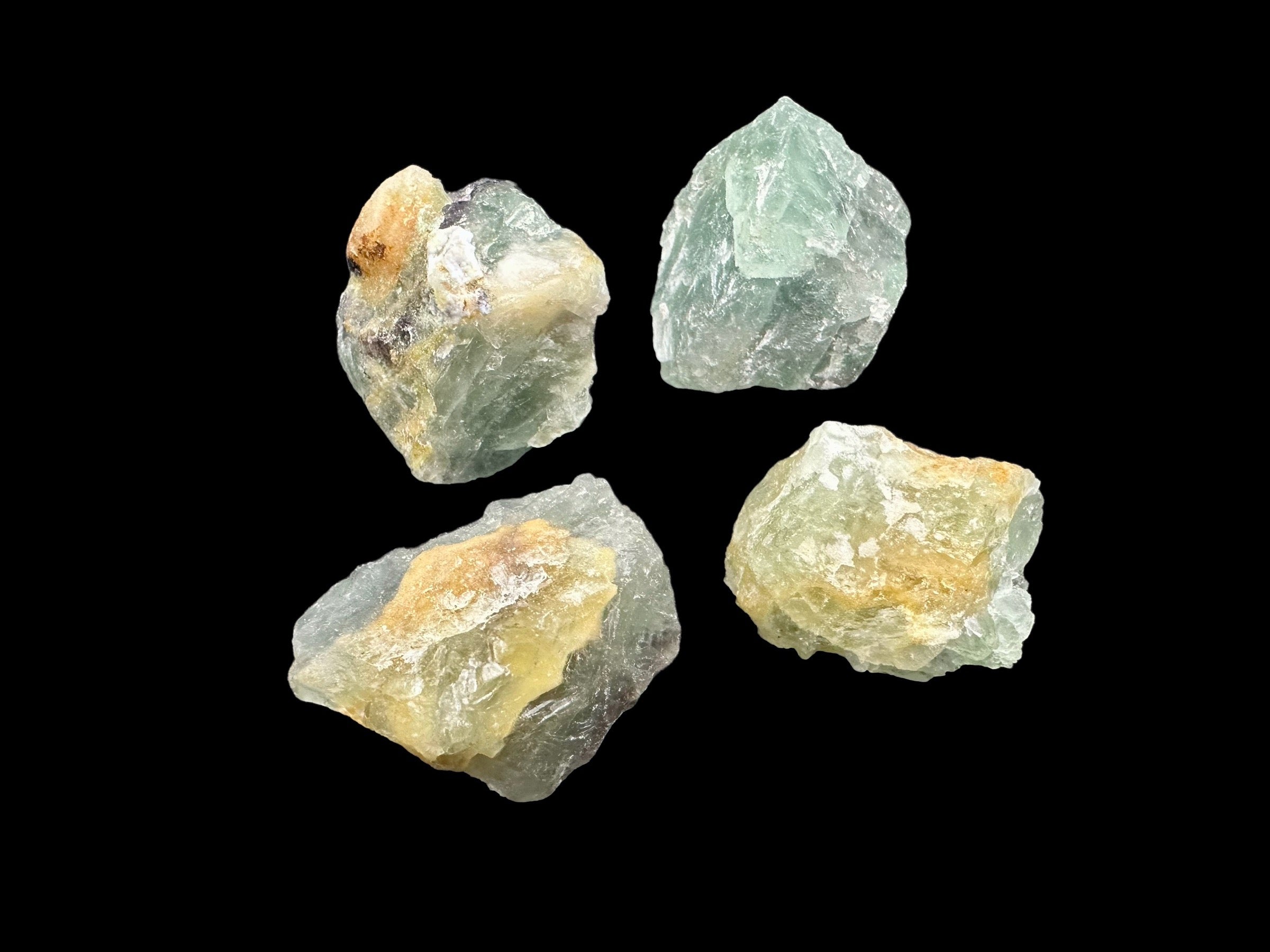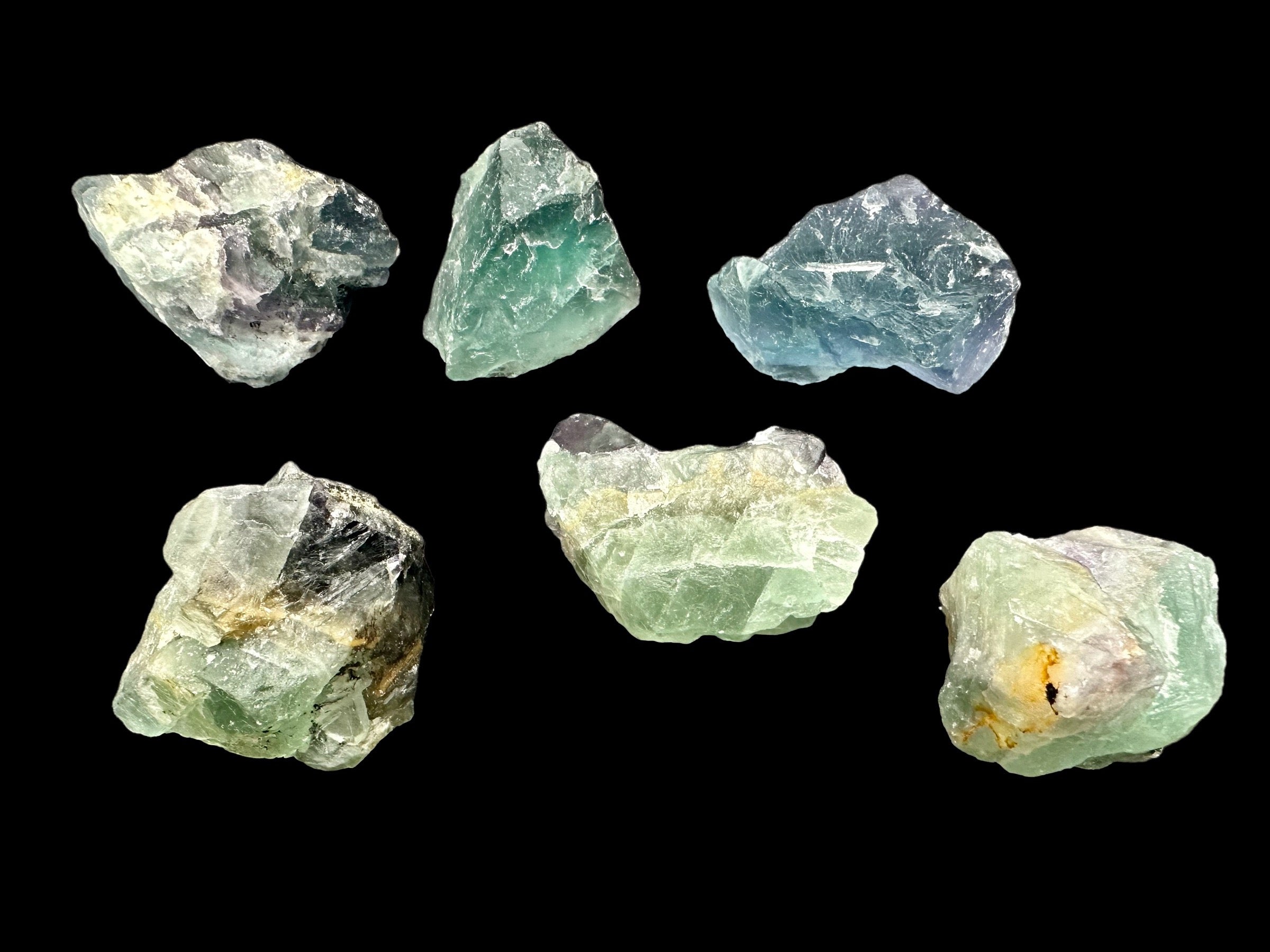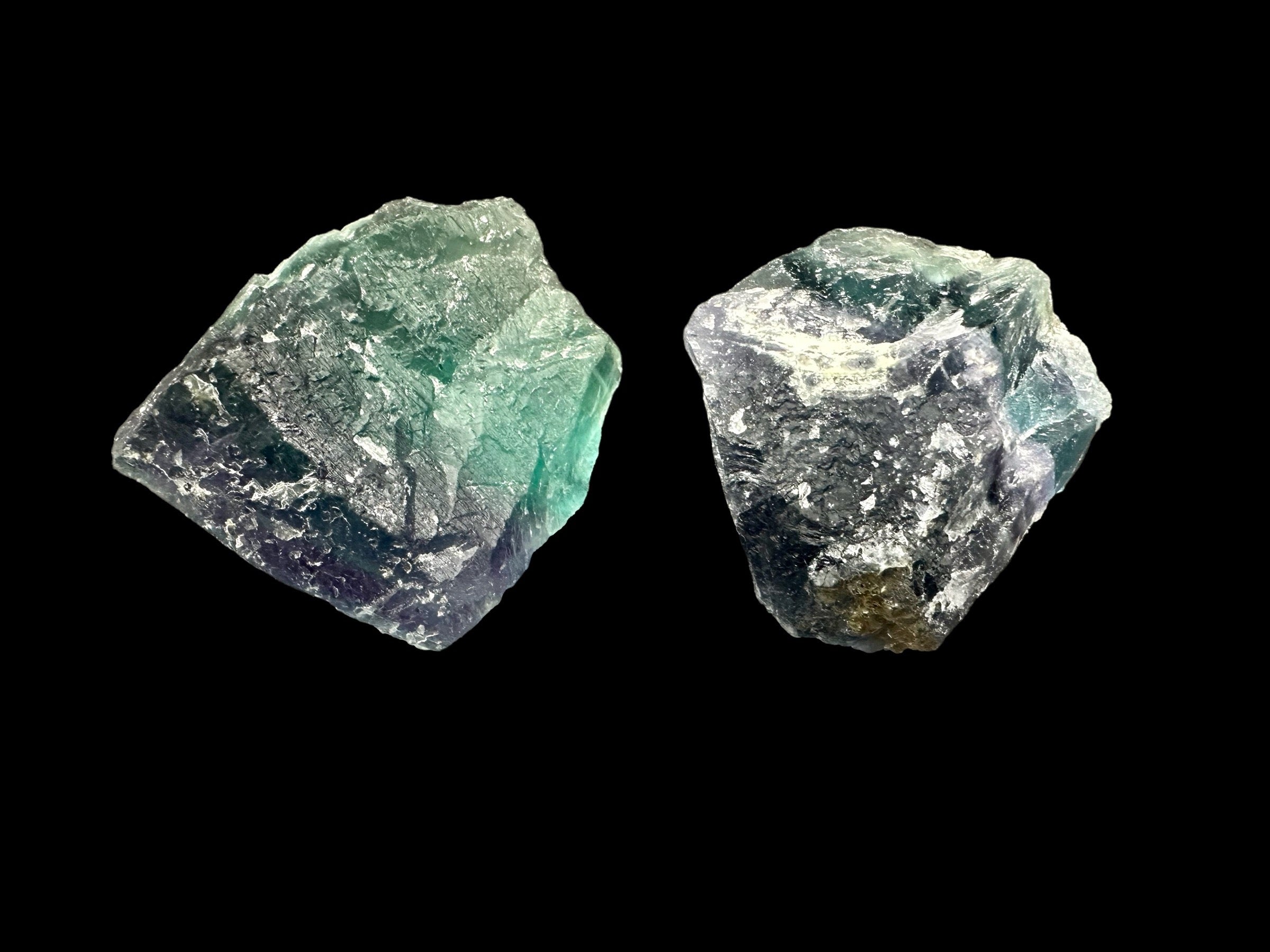 Rainbow Fluorite
Rainbow Fluorite. Average small crystal weight 27grams. Approximately 1 and 1/4 inches. Average medium crystal weight 48grams. Approximately 1 and 3/4 inches. Average large crystal weight 72grams. Approximately 1 and 3/4 inches.
Qualities: Mental enhancement and clarity, improved decision-making, clearing the energy fields.
Element: Wind.
Chakras:  All.
Rainbow Fluorite is best for overall energy cleansing and repair of the auric field. It has a stabilizing effect on the emotions. It helps us to work through confusion and disorganization.