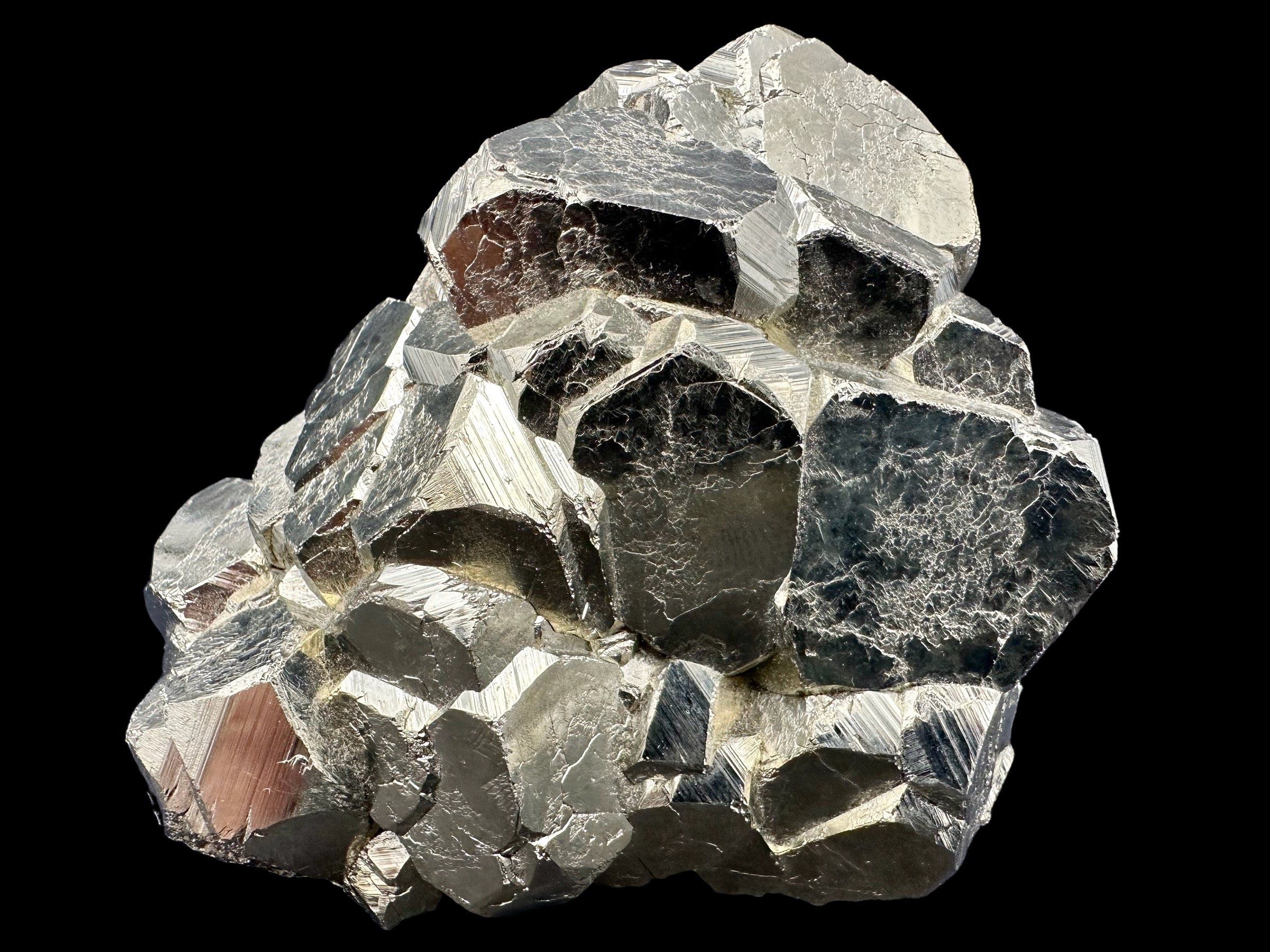 Pyrite Cluster
Pyrite Cluster. Weight 470grams. Width 3 and 1/2 inches. Height 1 and 1/2 inches.

Qualities: Masculine energy, manifestation, action, vitality, willpower, creativity, confidence.
Element: Earth.
Chakras: Solar Plexus (3rd).
Pyrite offers us gifts of strength and will-power to overcome struggles. Pyrite evokes courage and strength in order to face our emotional demons and release any negative energy, particularly fear. It has a very soothing energy for the mind, promising us that we are safe and fully capable of handling anything that life throws at us.