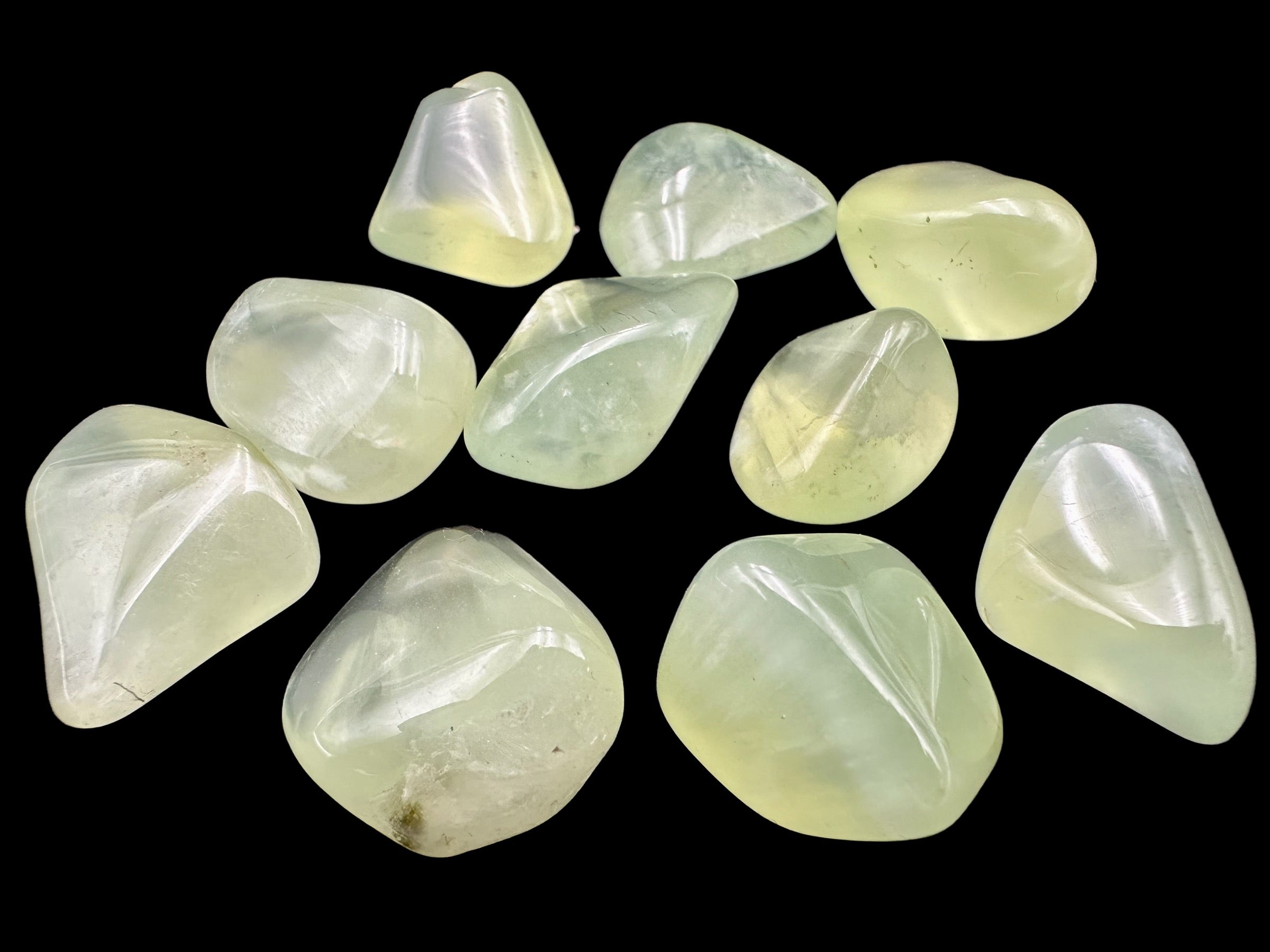 Prehnite Tumbes
Prehnite Tumbles. Average crystal weight 8grams. Approximately 1 inch in size.
Qualities: Inner peace, union of the heart and the will, communication with nonphysical beings. 
Element: Earth, Water.
Chakras: Solar Plexus (3rd), Heart (4th).
Prehnite enhances our ability to visualize and communicate with beings from other dimensions, such as fairies, extraterrestrials and angels. It has a soft, gentle energy that clears away negative emotions so that they don't become entrenched in our emotional body.