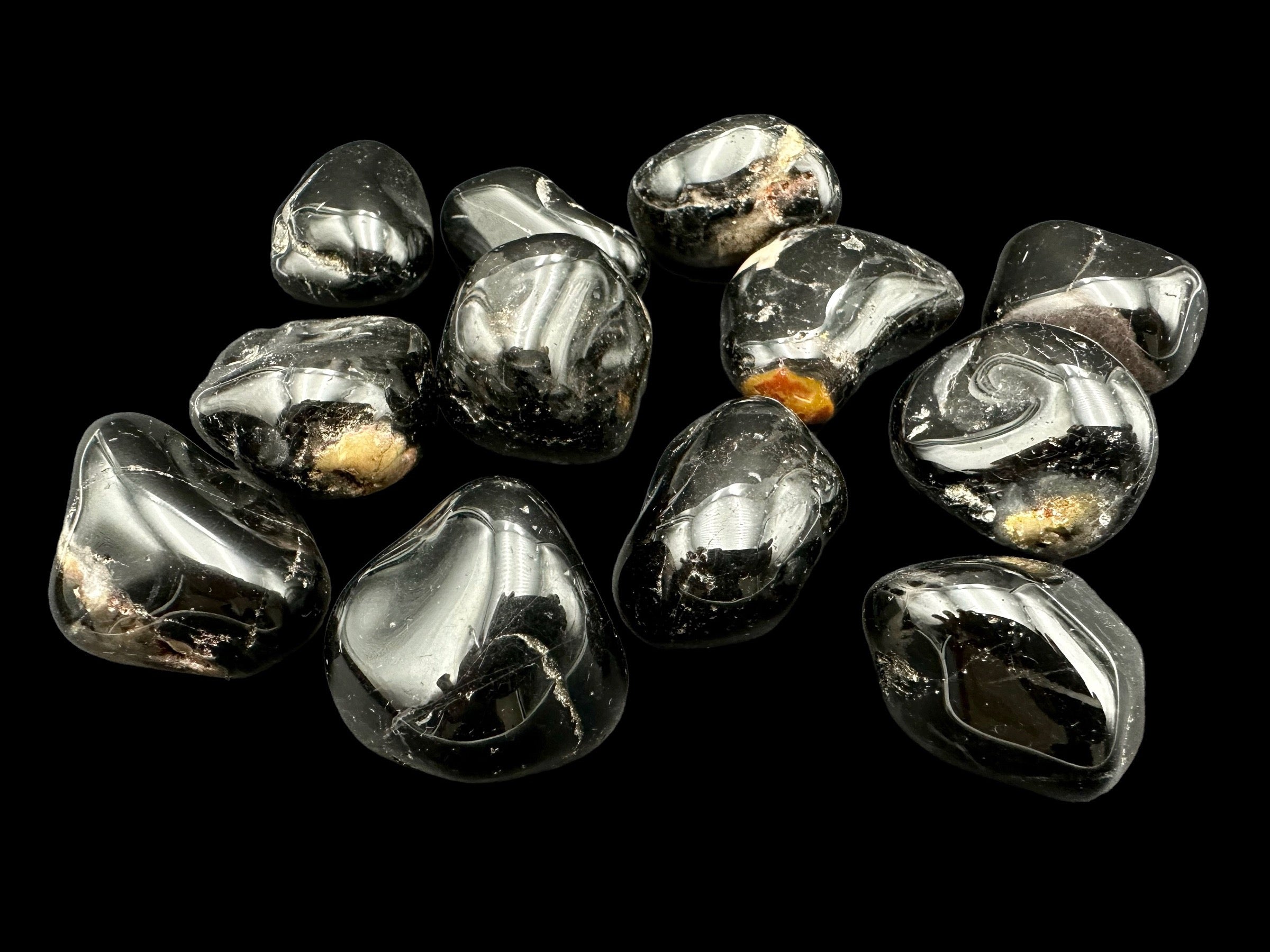 Onyx Tumbles
Onyx Tumbles. Average crystal weight 28grams. approximately 1 and 1/2 inches to 2 inches in size.
Qualities: Inner strength, focused attention, willpower, self-mastery, discipline, reason.
Element: Earth.
Chakras: Root (1st), Solar Plexus (3rd), Third Eye (6th).
Onyx teaches us the importance of self-mastery, or the ability to harness our own strength and focus, in the pursuit of our most important goals. Onyx also provides a deep root connection, allowing us to draw energy from the wider world and universe.