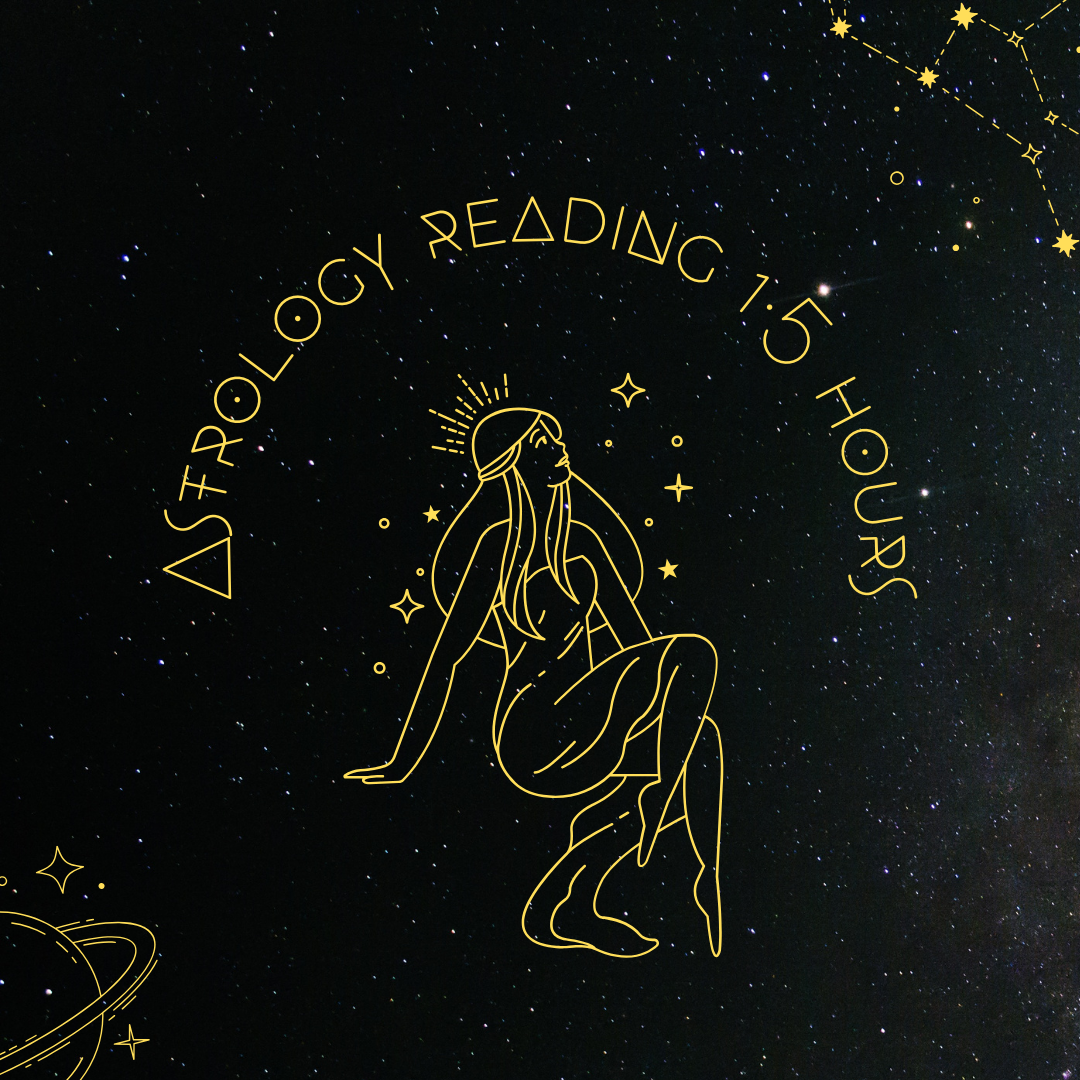 Natal Chart with Transits and Progressions 1.5 hours
Who Are You Really? What Is Your Soul's Purpose? Where Are You At In Your Journey?
In this hour and a half meeting we will deep-dive into your Natal Chart, your cosmic blueprint, so to speak, the What, Why and How of your current incarnation. What is your Soul's Purpose this time around? How are you expressing that purpose in the world? What lessons are you here to learn and what gifts do you have to offer? What are your strengths? Weaknesses? Tendencies? Patterns? What are you relationships and partnerships like? What areas of your life do you most desire to improve? 
After the Natal Chart Reading we will discuss your current Transits and Progressions. As this is an initial consultation plus transits, I will focus on the longer-term transits, progressions, cycles you are currently experiencing, i.e. the big picture. After we get to know each other in this initial consultation, we can schedule followup sessions that go into more detail about shorter-term transits and specific dates that might be helpful to any questions you have regarding, life, work, love and everything in between.

I look at many different charts when studying a client's cycles in order to best answer any questions they may have. Along with Transits and Progressions, I look at Planetary Returns such as the Solar Return, Harmonic Charts, Fidaria, Zodiacal Releasings, Profections, Astrocartography and many, many more. Where I see the patterns of energy is where I focus my lense. 
*I can talk as much or as little about actual Astrology in a reading as the client has interest or desire. I'm here to help you understand you. 

**IMPORTANT: At check out, please provide Full Name, Date, Place, and Time of Birth.

***I spend a few hours prepping your chart before our meeting so a booking requires a minimum of one week notice ahead of time. If the times on the website do not work for you, please email me about setting up an alternative time.