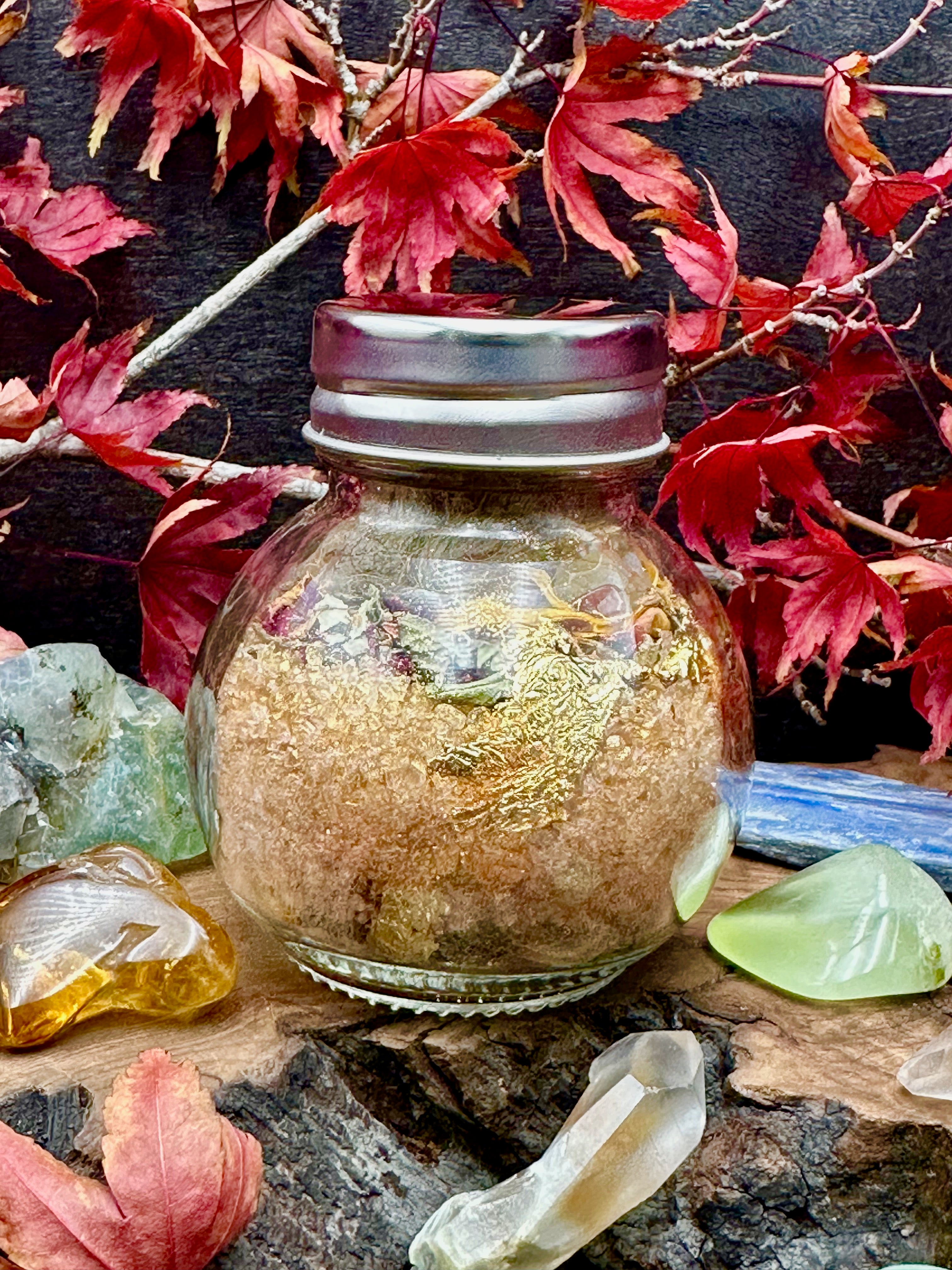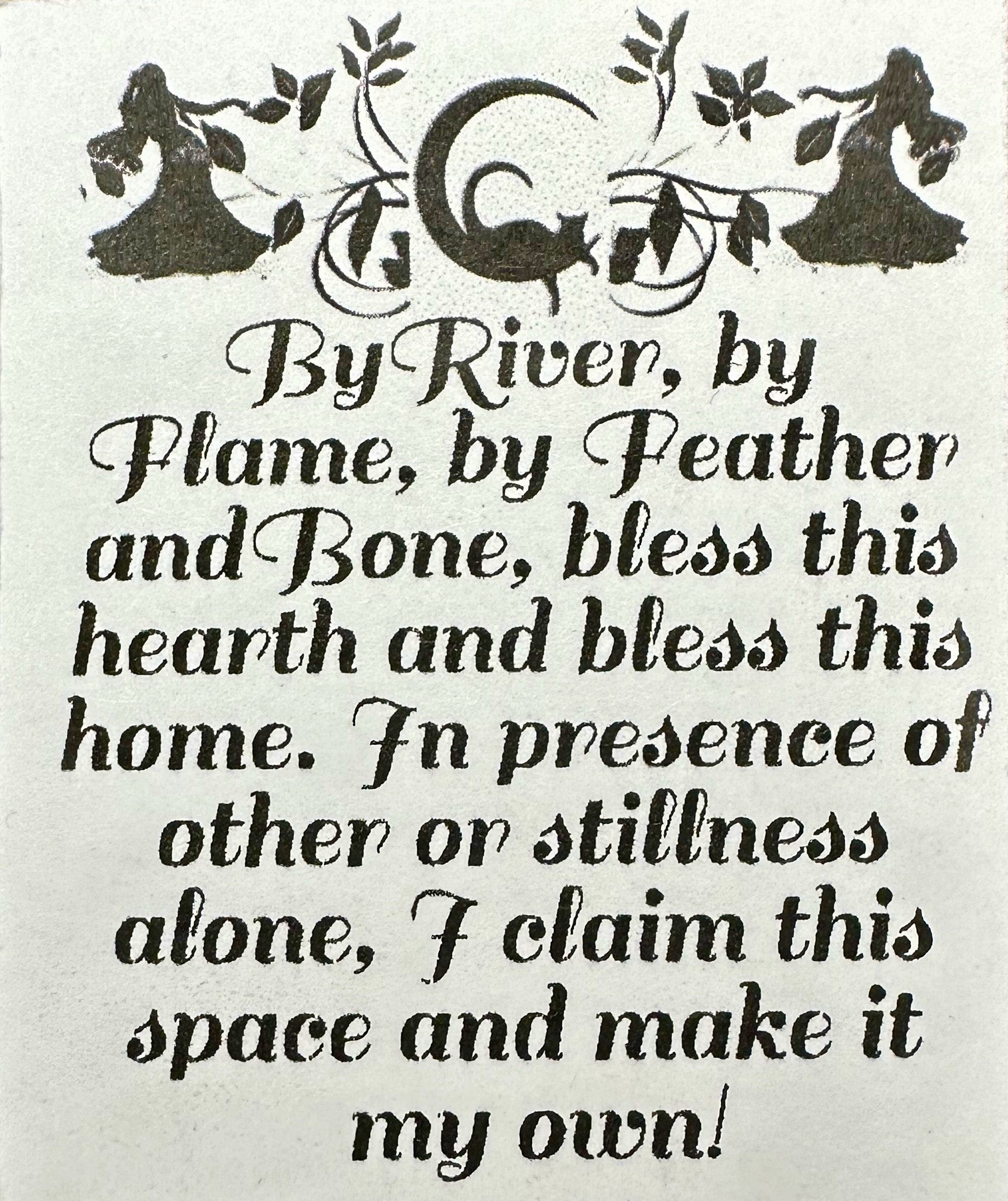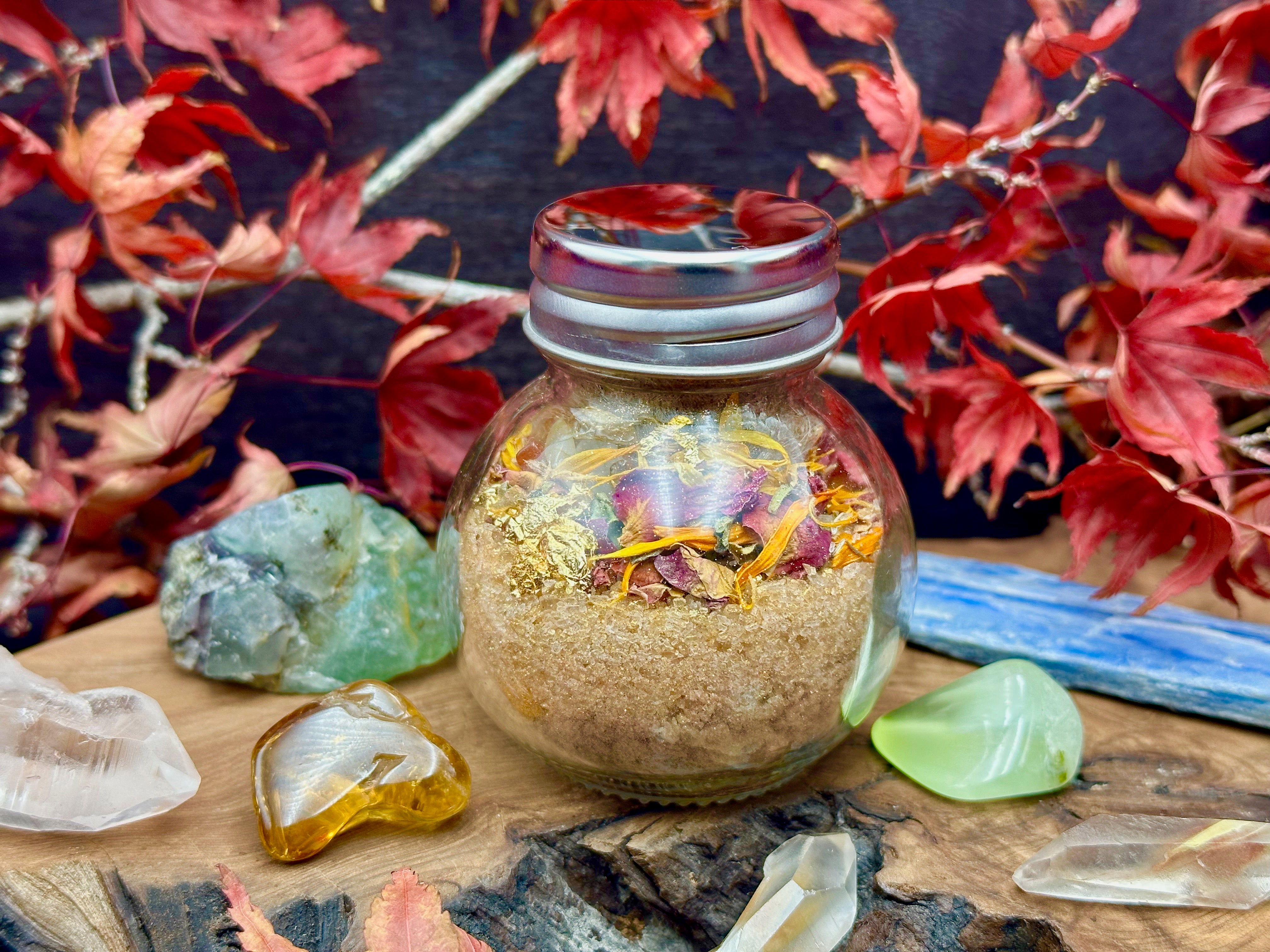 Hearth Blessing Spell Jar
Hearth Blessing Spell Jar from Lunarium Apothecaria. Handcrafted with Local Honey, Gold Leaf, Lemon Balm, Sage, Local Goat Milk, Black Salt, White Salt, Calendula Rose, Rose Geranium, Moonstone Citrine and Aventurine.
This spell was woven with the intentions for your Hearth and Home to be a place nurturing and sanctuary. Empowered by the deep knowing that we are each deserving of peace. This Spell harmonizes the energies of your home/space and aides intentional communication. 
Hold your jar and conjure from within a fullness heart, speaking aloud the evocation for your Blessed Home, thus infusing the jar with your intentions. Place your spell in a sacred place within sight, take time for this practice daily for best results. Setting your intentions often strengthens the weave keeping your commitment to your intentions sacred. 
This spell is fully charged by the light of the moon, recharge as desired in this way.