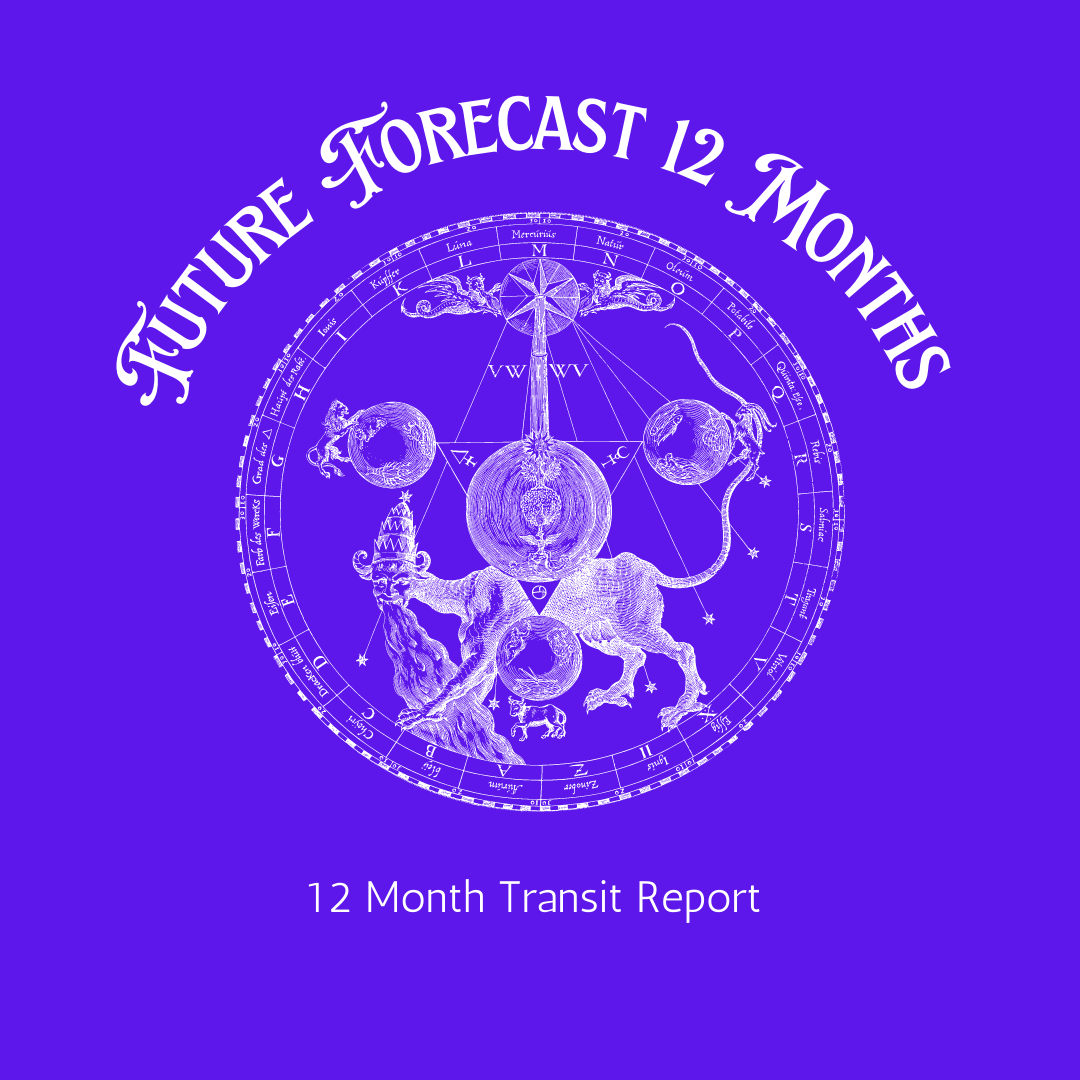 Future Forecast: 12 Month Transit Report
Future Forecast - 12 Months
The insights offered through astrological transits can help you move forward with confidence. Wouldn't it be nice to know the best time to change residence, ask for a raise, meet a new love interest, sign a contract, or retreat for some rest and relaxation?

Astrology transits are also a very useful tool for making sense of difficult transitions. Not only can you get a better grasp of what is going on, and why, but you can find out how long it will last!
All transits are fully interpreted with insightful clues on how to navigate the challenges ahead and gives the date range for when each transit is in effect. Includes transits to planets from Jupiter through Pluto, plus Chiron. Note that Chiron is fully delineated – a unique feature of this report.
Future Forecast for 3 Months. 60-70 pages. Digital PDF will be emailed to email address provided at checkout.

**BIRTH DATA REQUIRED FOR CHART**
 At Checkout please provide FULL NAME, PLACE, DATE, and TIME OF BIRTH for each chart.