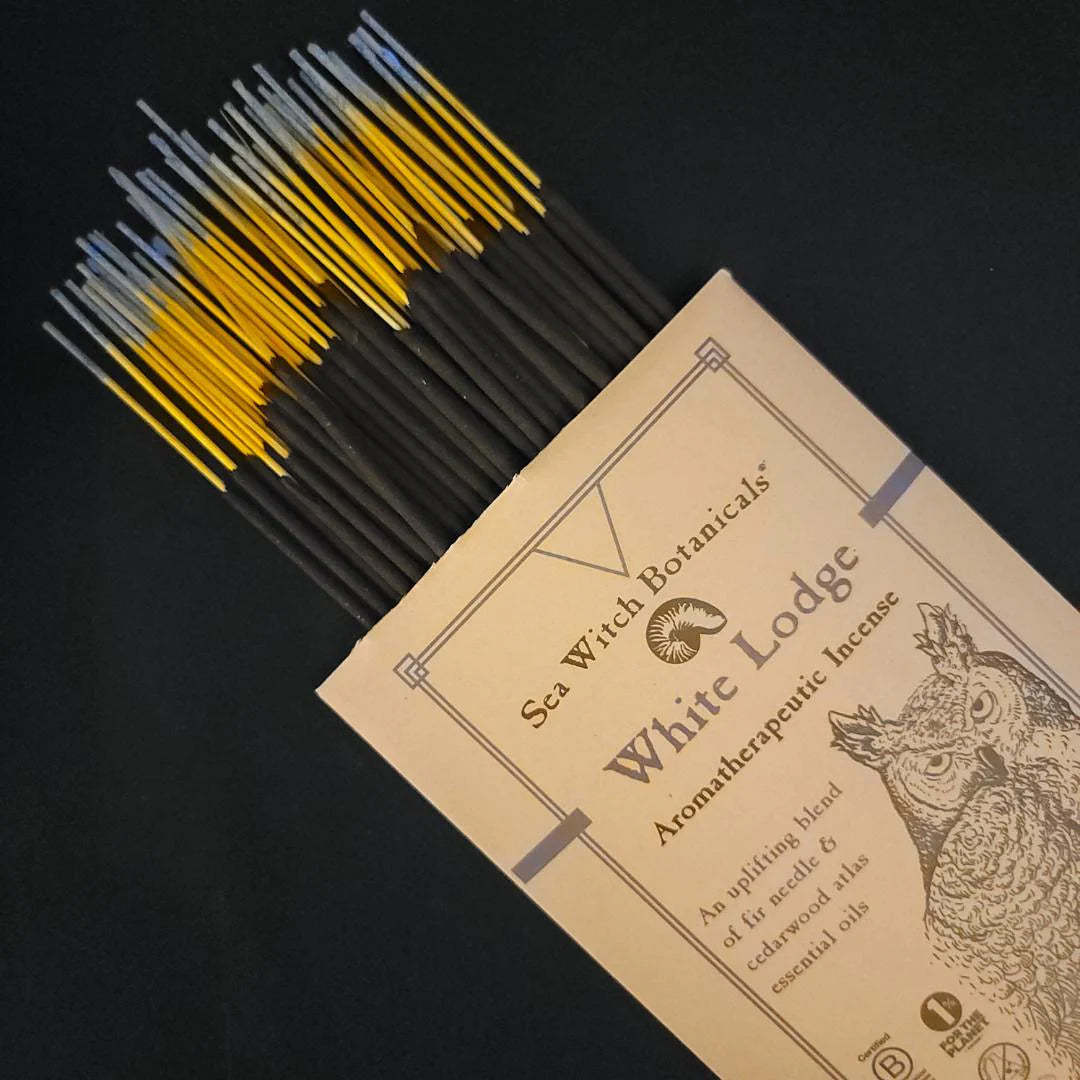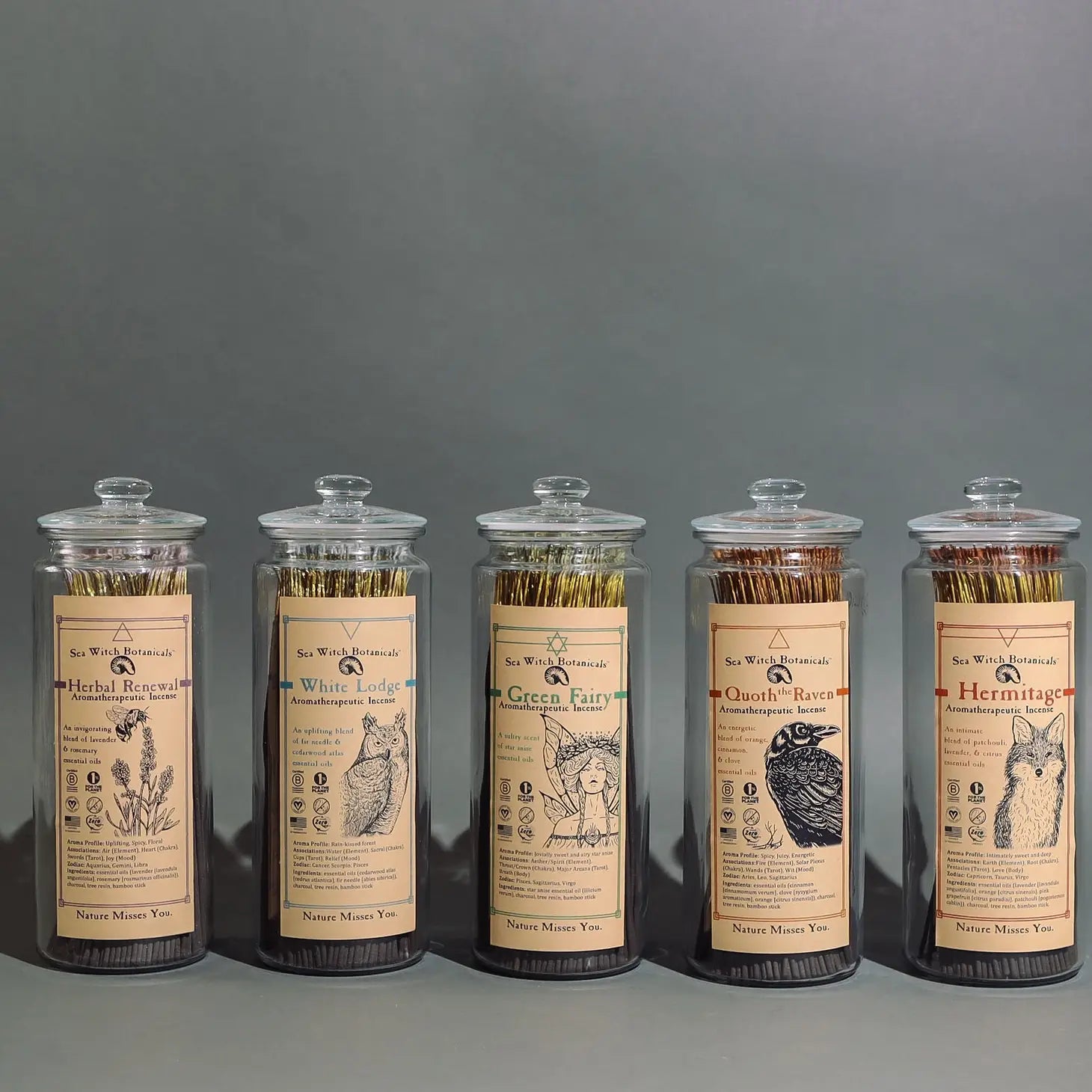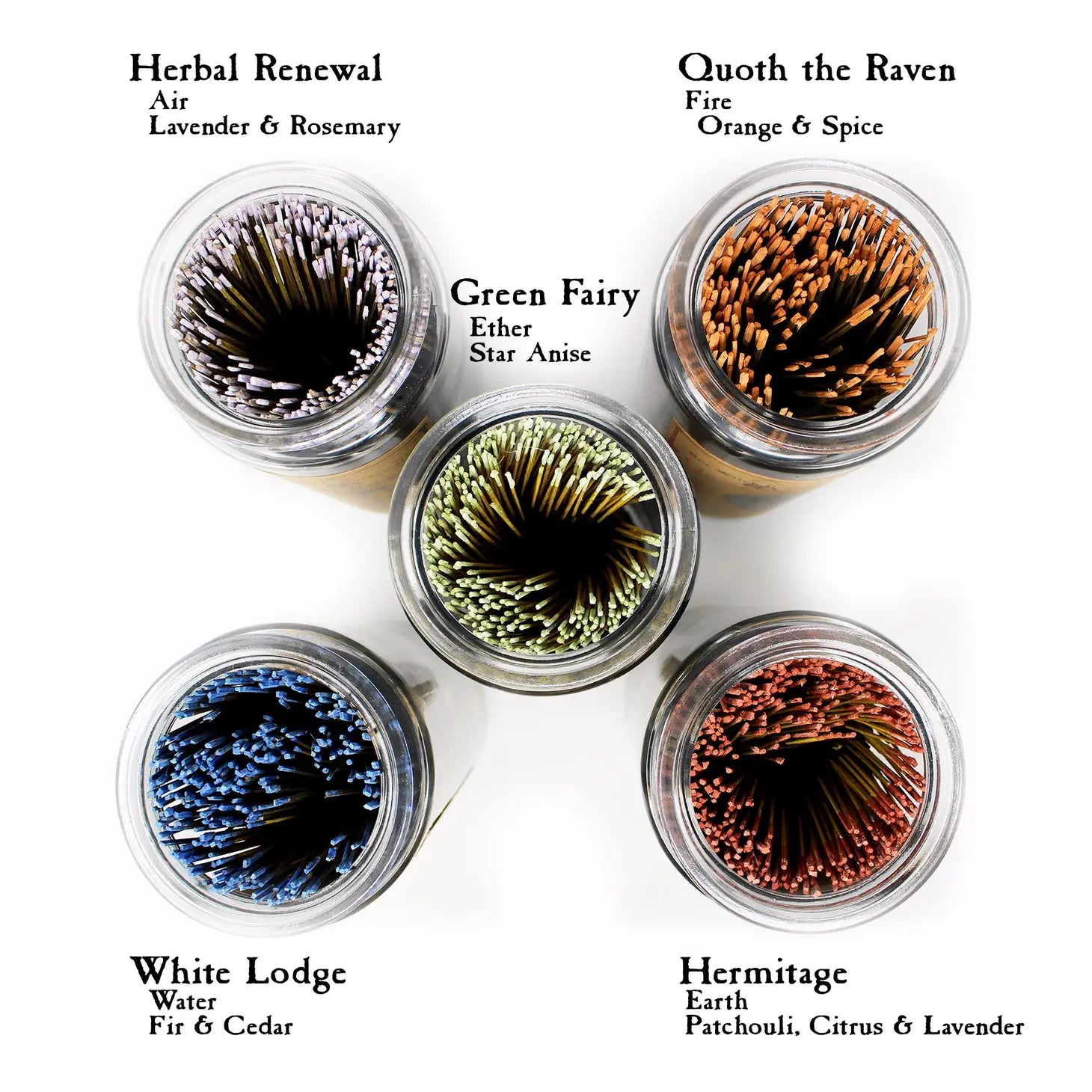 White Lodge Essential Oil Incense from Sea Witch Botanicals
White Lodge ™ incense from Sea Witch Botanicals beckons you to explore a deeper connection with yourself. Invite the clarifying scent of fir needle and cedarwood atlas essential oils to help you find courage and wisdom. Let it bring the majesty and tranquility of the misty Pacific Rainforest into your space and embark on a journey of inner discovery. Purify your home and enhance your meditation and divination practice. Take the first step towards a more fulfilling life!
Aroma profile: Cedarwood Atlas, Siberian Fir Needle

Associated with Water / West / Autumn / Sacral Chakra / Cups (tarot)

Zodiac signs: Cancer, Scorpio, Pisces
Ingredients: Siberian Fir Needle, Cedarwood Atlas, and Cinnamon Essential Oils, Charcoal, Natural Resins, Bamboo Stick, Hand painted with natural clay-based paint
Enjoy the pure aroma of plants with Sea Witch Botanicals Essential Oil Incense. Made with pure essential oils and bamboo-derived activated charcoal, it purifies your home air while you burn it. Plus, it's free of phthalates, parabens, and other endocrine disruptors, so you can breathe easy! Experience nature's fragrances without risk.
Incense sticks are sold individually or in quantities of 20. Incense will come in either a branded envelope or an incense sleeve.