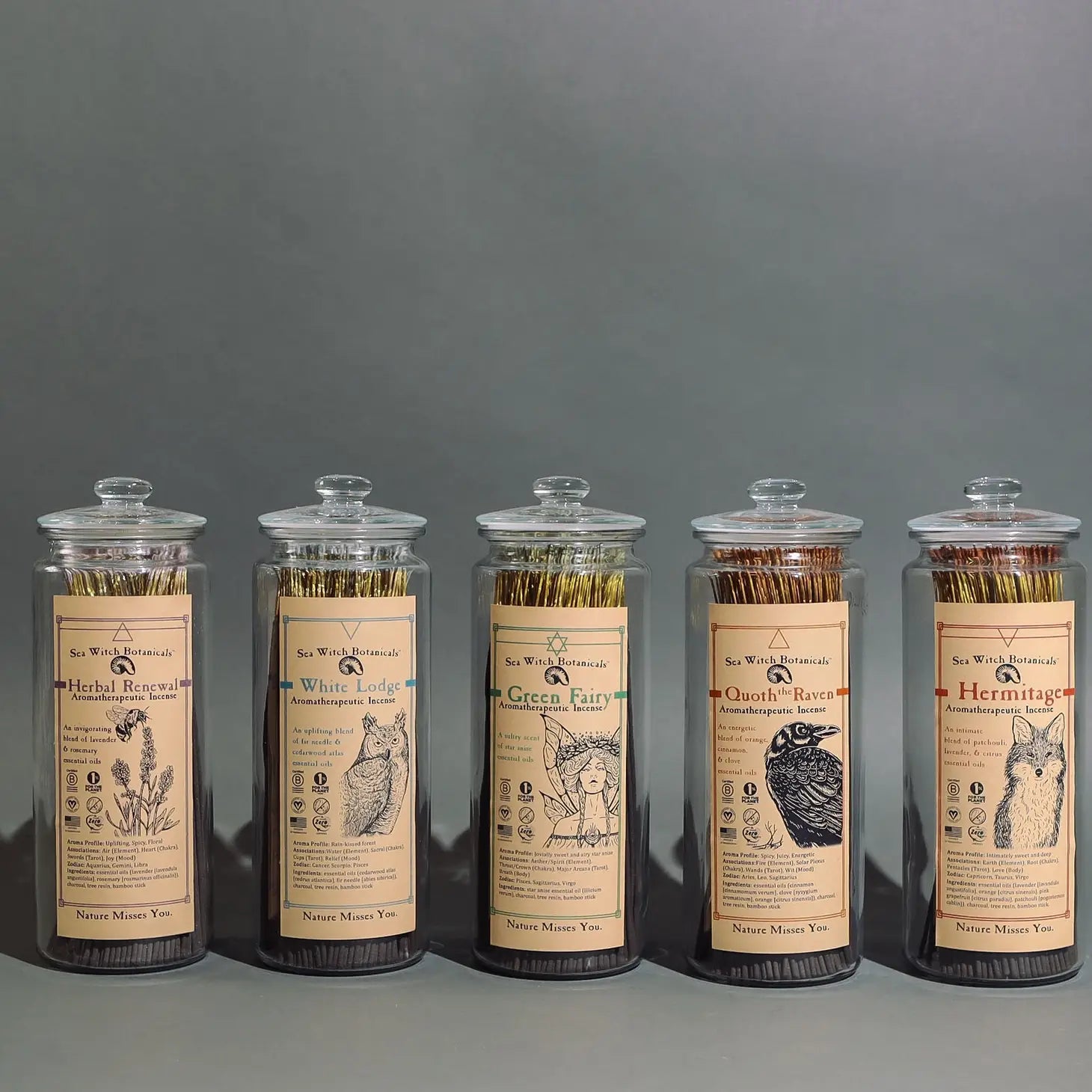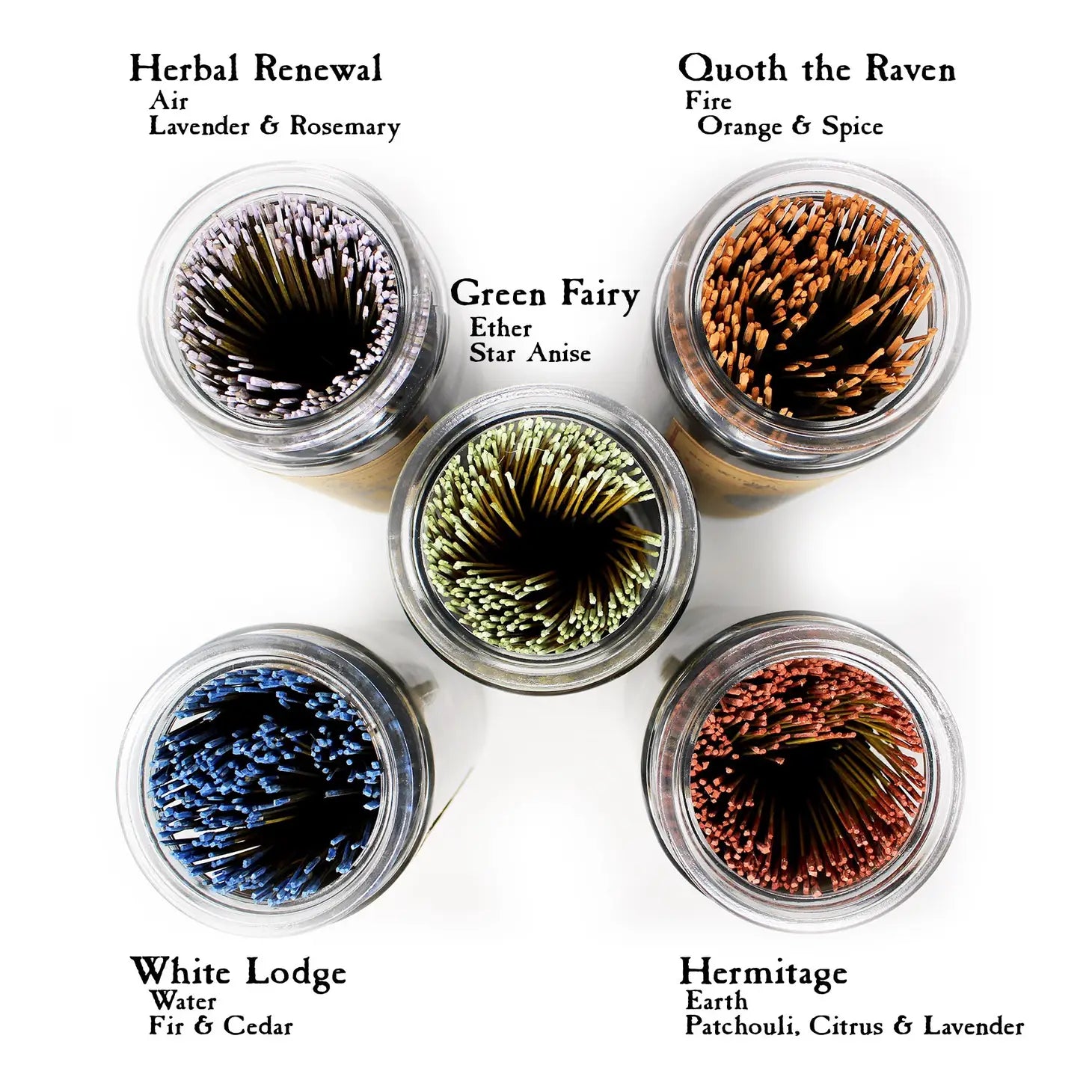 Herbal Renewal Essential Oil Incense from Sea Witch Botanicals
Unlock your inner power with Herbal Renewal™ from Sea Witch Botanicals. This uplifting incense blend of lavender and rosemary essential oils helps you de-stress and connect with your consciousness. Breath in stillness and wisdom and exhale fear and hesitation. Feel refreshed and ready to take on even the toughest challenges. Make Herbal Renewal™ part of your daily ritual!
Lavender and rosemary aroma profile

Associated with Air / East / Spring / Heart Chakra / Swords (tarot)

Zodiac signs: Libra, Aquarius, Gemini
Ingredients: Lavender Essential Oil, Rosemary Essential Oil, Charcoal, Natural Resins, Bamboo Stick, Hand painted with natural clay-based paint.
Enjoy the pure aroma of plants with Sea Witch Botanicals Essential Oil Incense. Made with pure essential oils and bamboo-derived activated charcoal, it purifies your home air while you burn it. Plus, it's free of phthalates, parabens, and other endocrine disruptors, so you can breathe easy! Experience nature's fragrances without risk.
Incense sticks are sold individually or in quantities of 20. Incense will come in either a branded envelope or an incense sleeve.