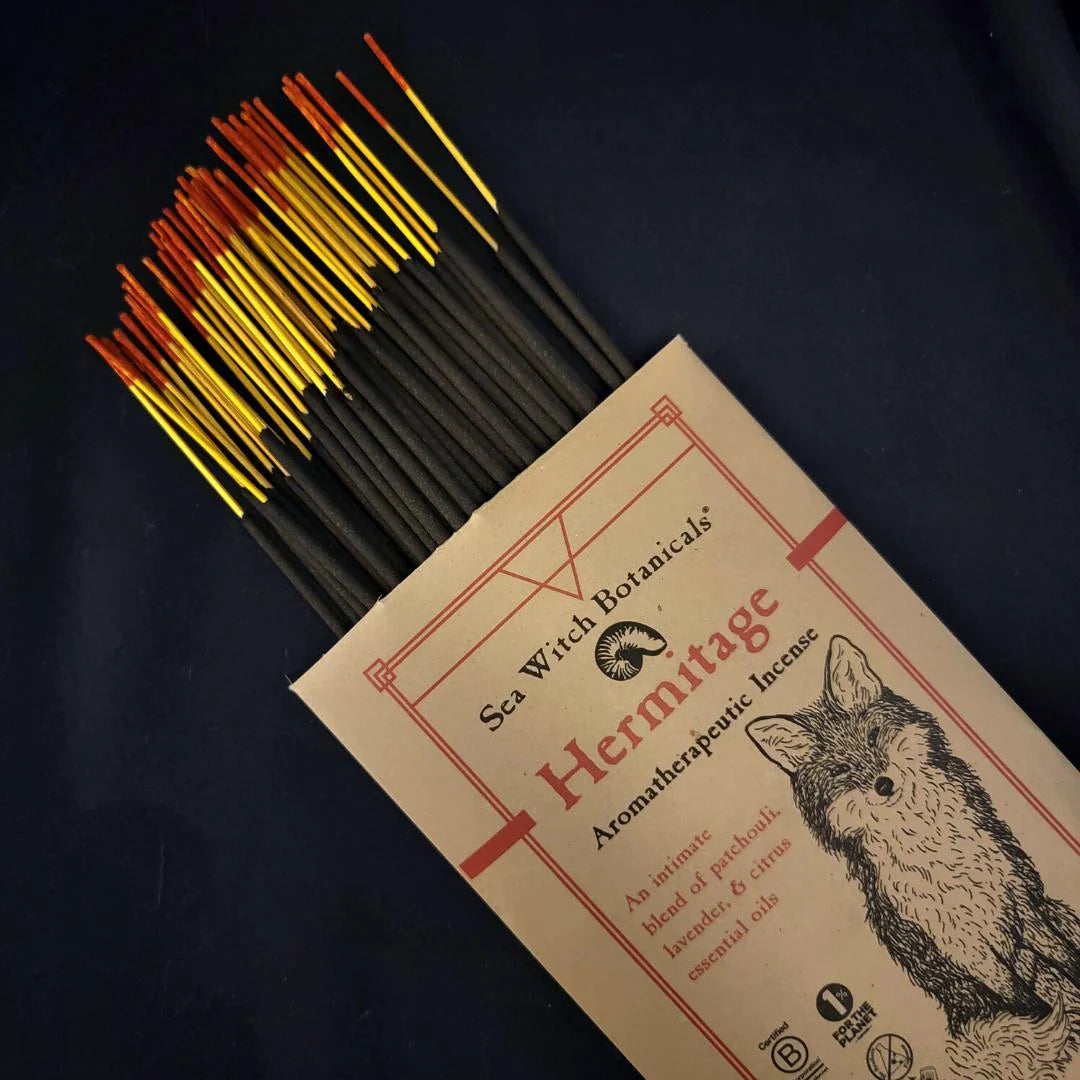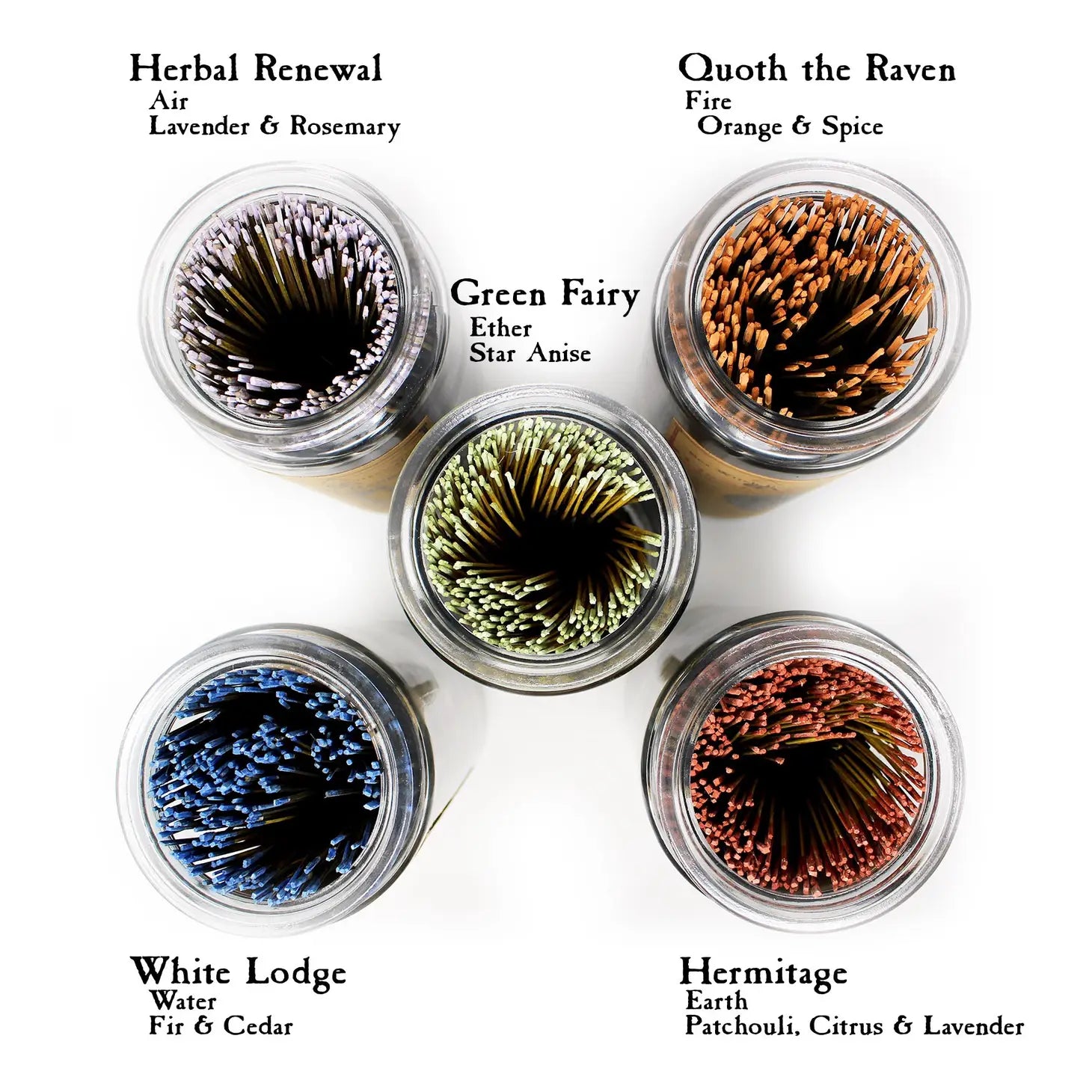 Hermitage Essential Oil Incense from Sea Witch Botanicals
Step into a secret hideaway with Hermitage Essential Oil Incense from Sea Witch Botanicals. Sensual patchouli, frisky citrus, and soothing lavender essential oils envelop you with a rich, inviting aroma. Find deep grounding and security as you breathe in sweet, earthy, juicy scents that bring you closer to the earth. 
Pink grapefruit, patchouli, lavender and orange aroma profile

Associated with Earth / North / Winter / Root Chakra / Pentacles (tarot)

Zodiac signs: Capricorn, Taurus, Virgo
Ingredients: Lavender, Patchouli, Orange, and Pink Grapefruit Essential Oils, Charcoal, Natural Resins, Bamboo Stick, Hand painted with natural clay-based paint.
Enjoy the pure aroma of plants with Sea Witch Botanicals Essential Oil Incense. Made with pure essential oils and bamboo-derived activated charcoal, it purifies your home air while you burn it. Plus, it's free of phthalates, parabens, and other endocrine disruptors, so you can breathe easy! Experience nature's fragrances without risk.
Incense sticks are sold individually or in quantities of 20. Incense will come in either a branded envelope or an incense sleeve.