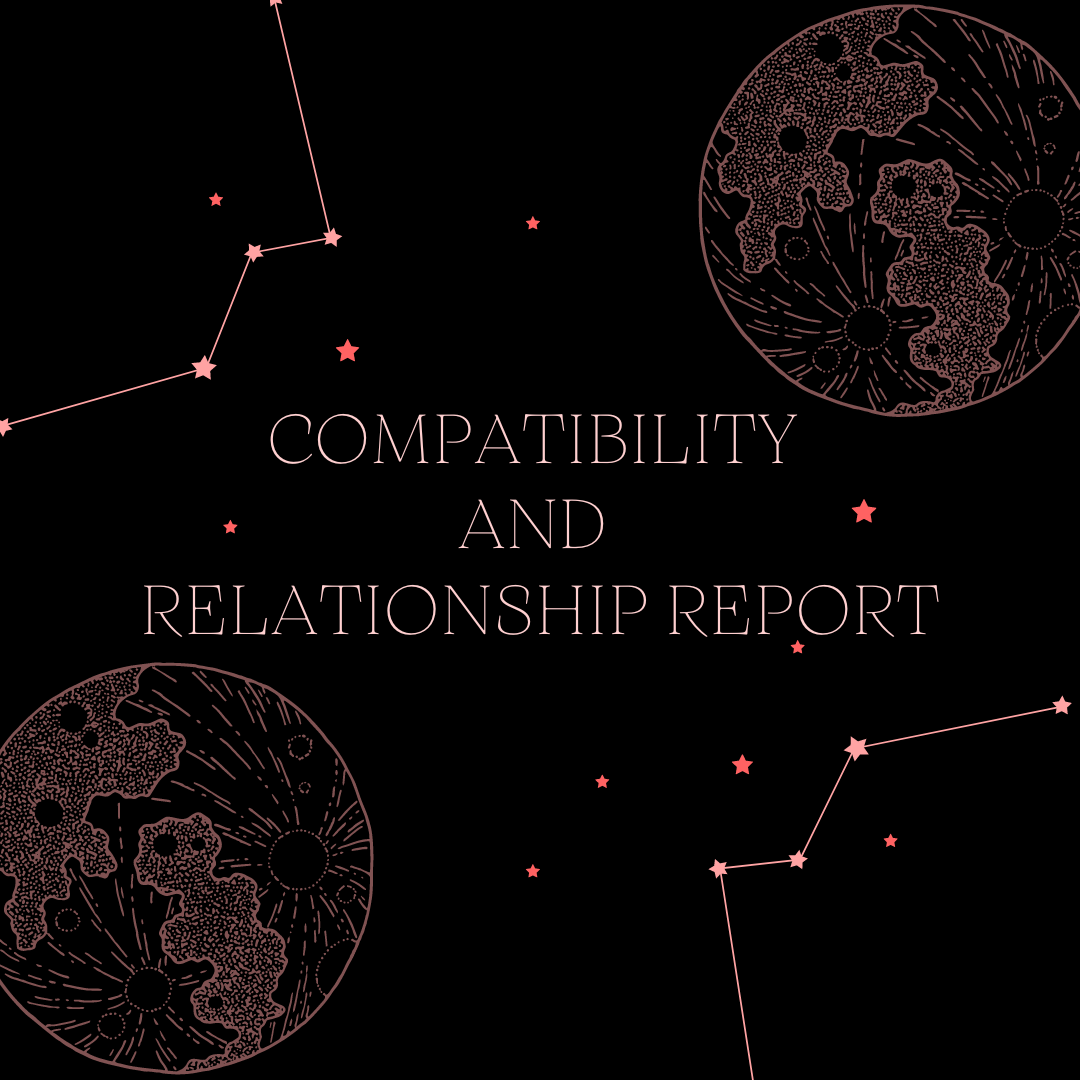 Compatibility and Relationship Report
Can't decide between a Synastry and Composite Report?
Clients often ask me whether they should get a Synastry or Composite Report. As an Astrologer, I look at both when evaluating the astrological components of a relationship. Get both charts and interpretations for a special price.
 Both the Compatibility and Relationship Reports, 18-25 pages each. Digital PDF will be emailed to email address provided at checkout.
**BIRTH DATA REQUIRED FOR 2 PEOPLE FOR CHART**
 At Checkout please provide FULL NAME, PLACE, DATE, and TIME OF BIRTH for each chart.