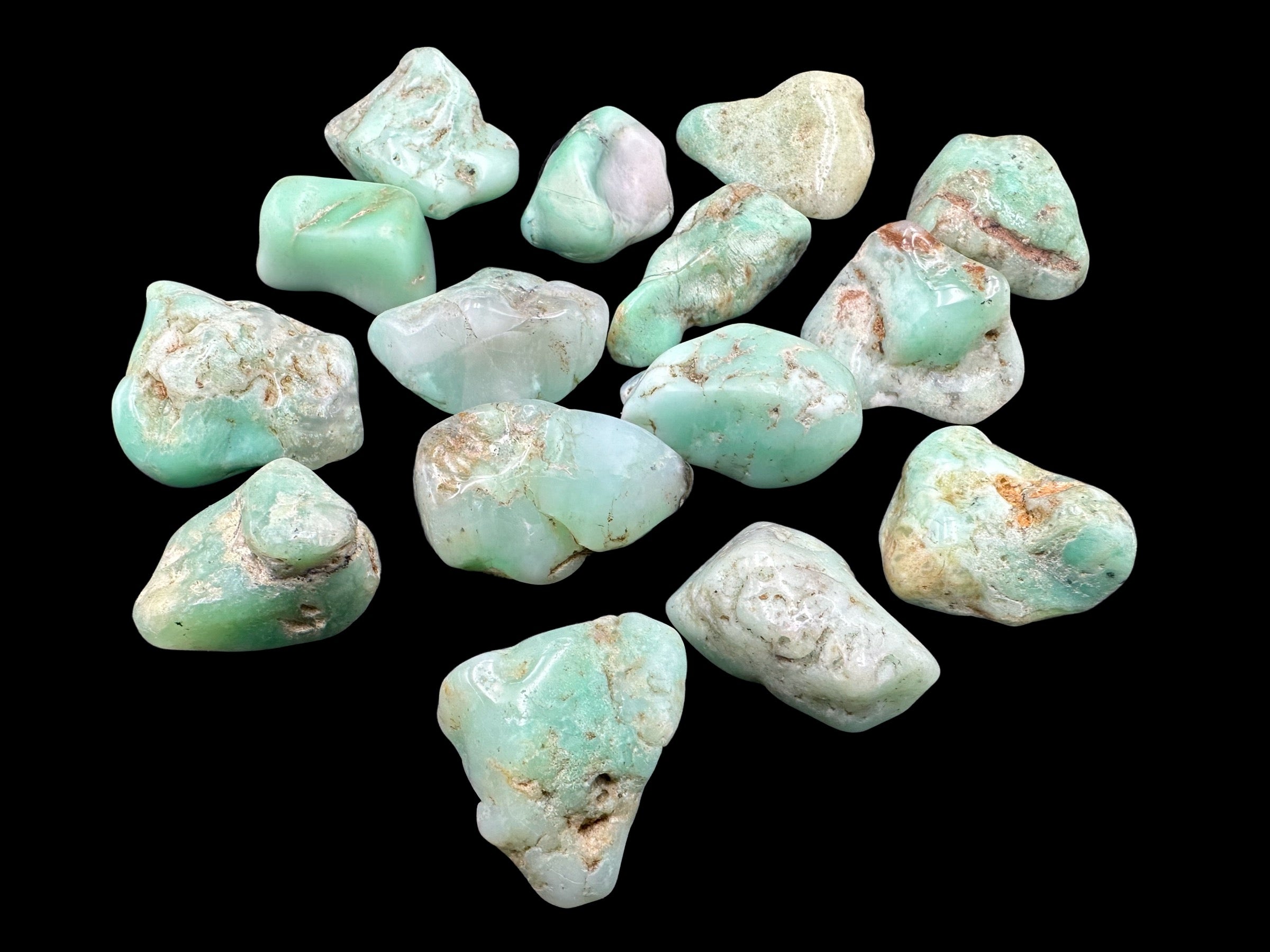 Chrysoprase Tumbles
Chrysoprase Tumbles: Average weight per stone 20grams. Approximately 1 inch in size.
Qualities: Growth, Compassion, Forgiveness 
Element: Water
Chakras: Heart (4th), Solar Plexus (3rd)
Chrysoprase is said to help heal a broken heart by providing a boost to your self-esteem, equalizing emotional balance and fostering acceptance of change and tolerance for others.