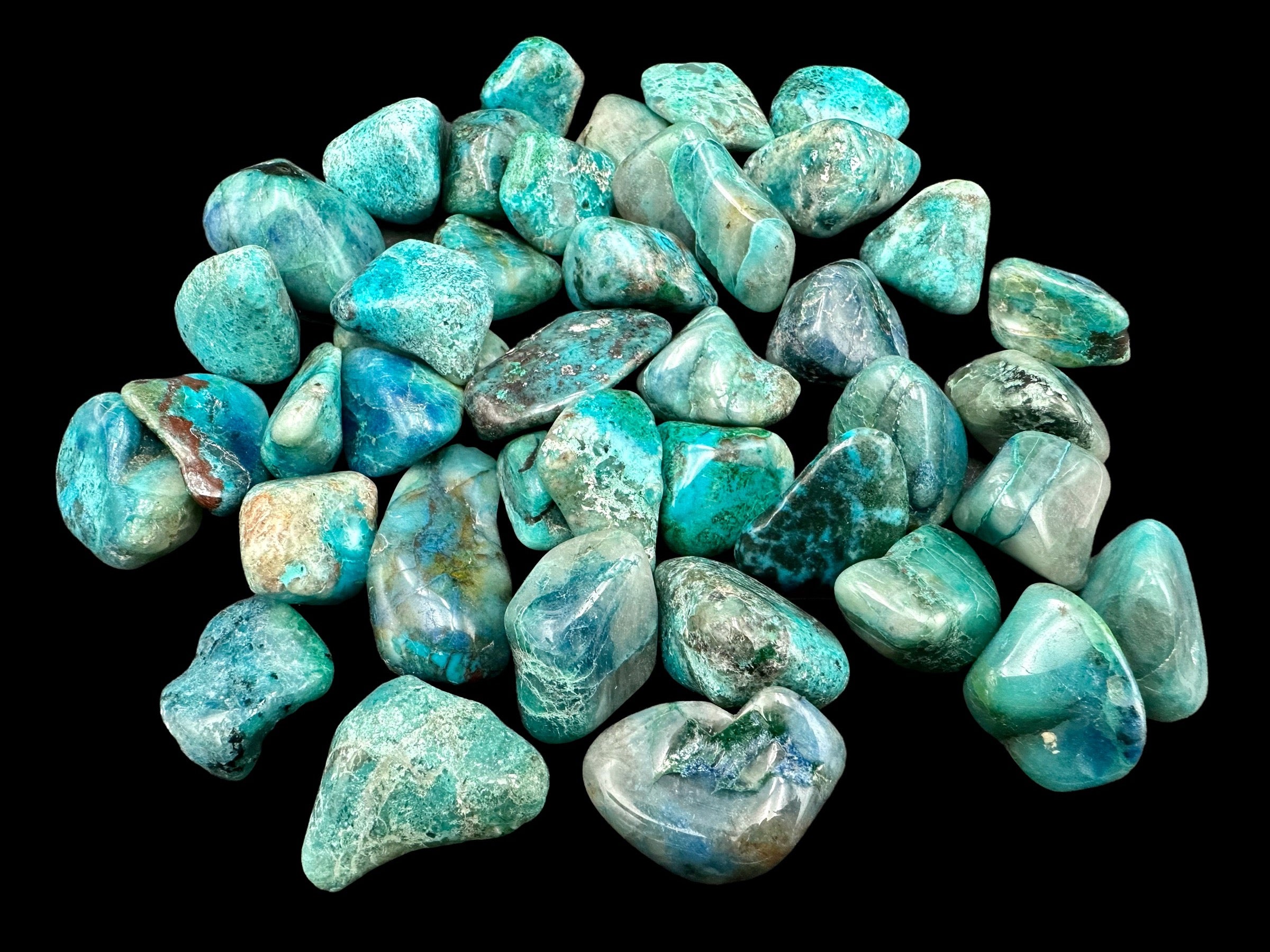 Chrysocolla Tumbles
Chrysocolla Tumbles. Average crystal weight, 4grams. Approximately 1+inches in size.
Qualities: Communication, gentleness, power.
Element: Water.
Chakras: Throat (5th), Heart (4th), Root (1st).
Chrysocolla releases negative emotions and asks us to take ownership of our own lives. It is one of the very best stones for communication, helping us to know when to speak and what to say.