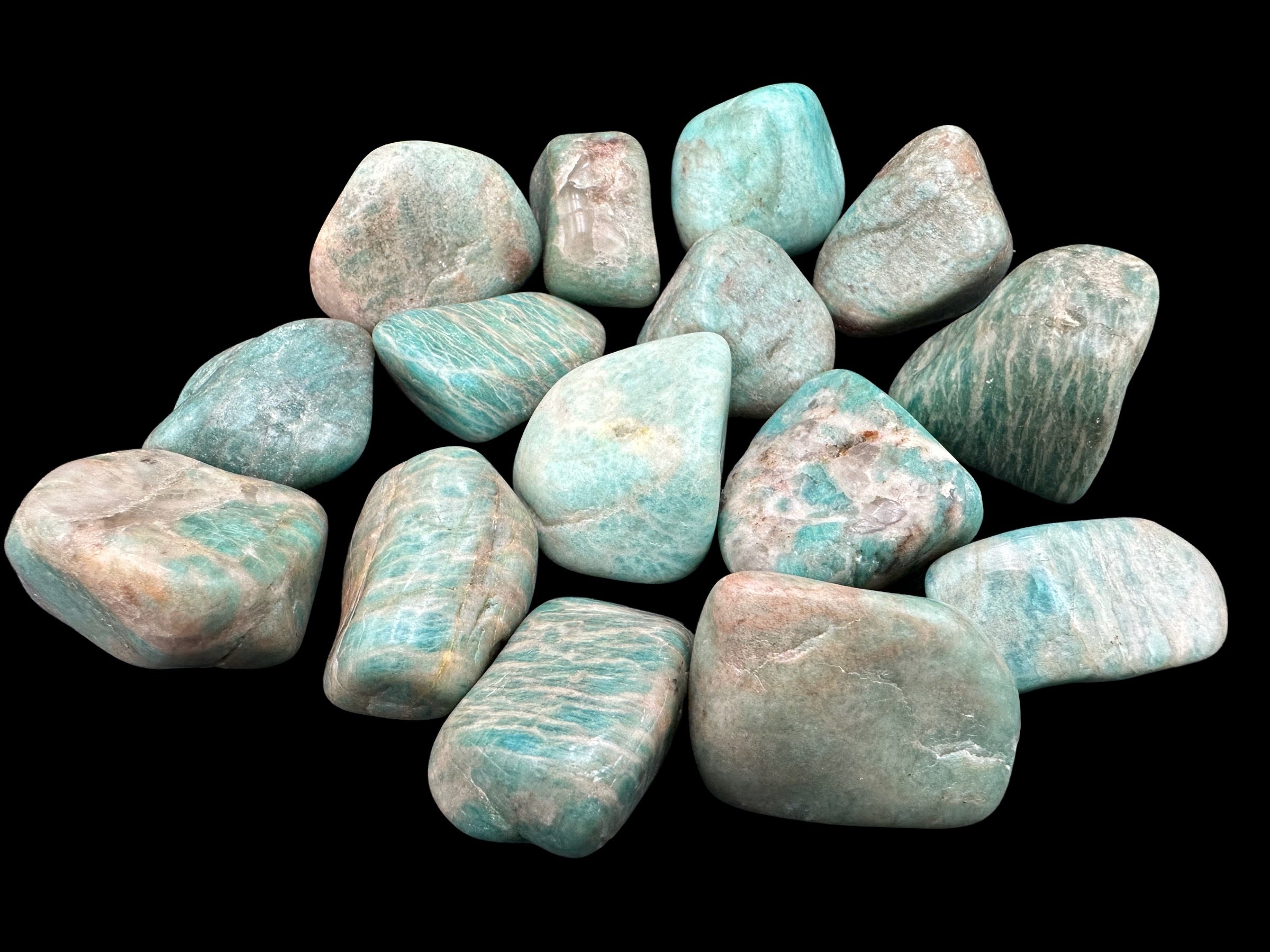 Amazonite Tumbles
Amazonite Tumbles. Average crystal weight 32grams. Approximately 1 and 1/4 inches in size.
Qualities: Truth, Communication, Harmony, Inner Child Connection
Element: Water
Chakra: Heart (4th), Throat (5th)
Amazonite is a feldspar mineral whose name derives from the Amazon River in Brazil where there are numerous deposits. Amazonite is a stone of harmony, love, truth and emotional balance. Amazonite connects us to our true feelings and helps us communicate our truth more effectively. I've noticed that children are especially attracted to Amazonite probably because they can still easily access their inner truth and express it without fear of repercussion.