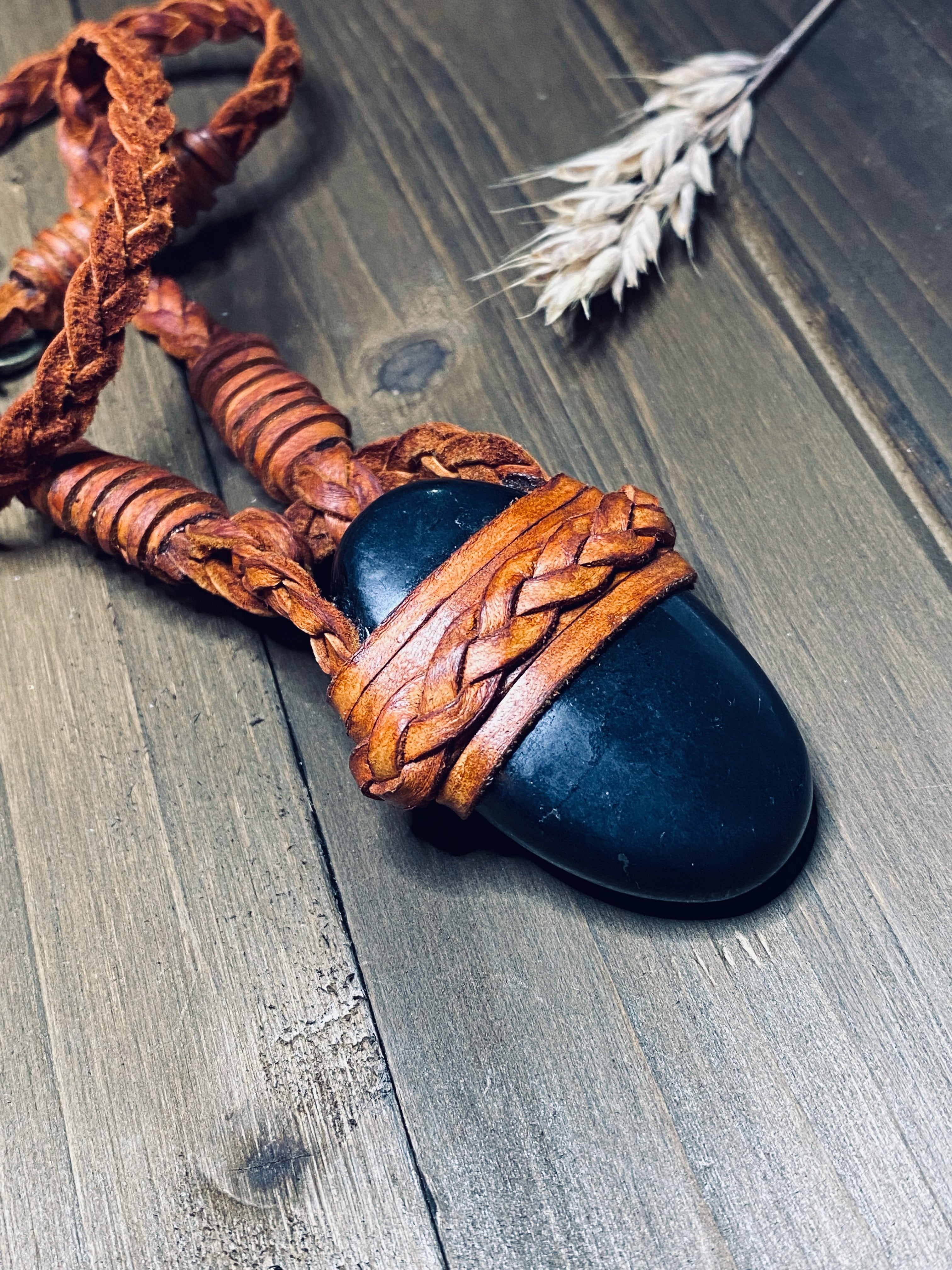 Shungite Pendant Necklace
Wrapped Shungite Pendant Necklace with Metal Clasp. Shungite is a high carbon mineral that is a powerful tool for cleansing and purification, infusion of spiritual light, activation of the Light Body and and adherence to truth. It is associated with the elements of Fire, Wind, and Storm and activates all of the Chakras.
 Shungite pendant measures approximately 1" x 2" and necklace length is approximately 18"  in diameter.