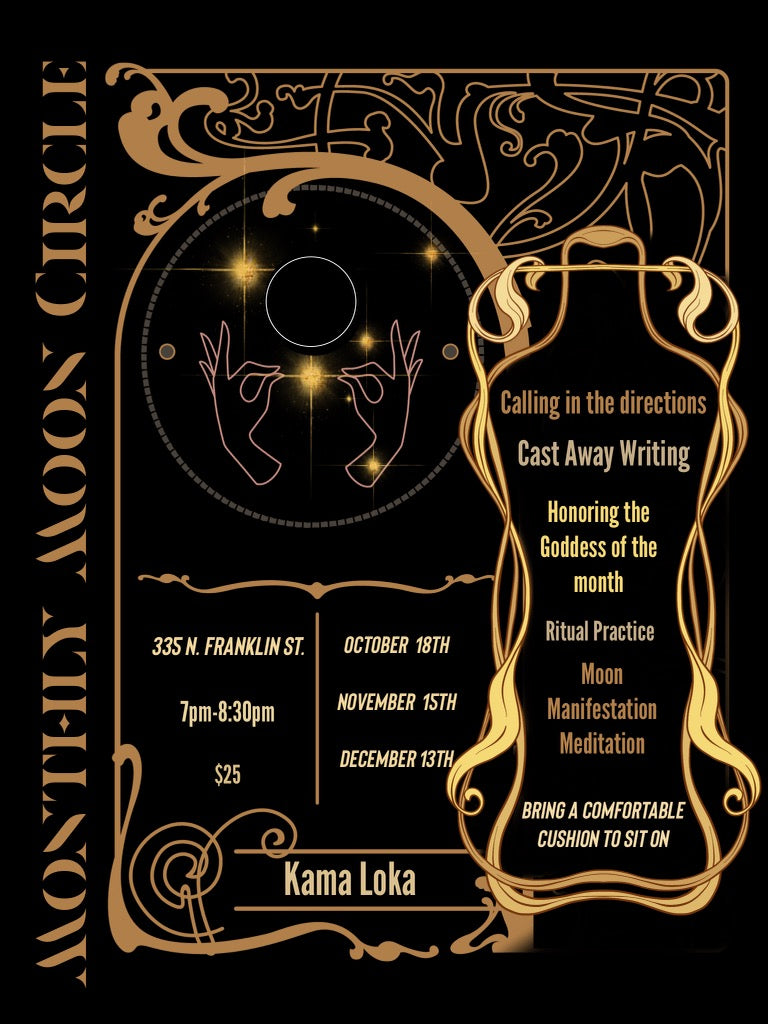 Moon Circle
Join us for a monthly Moon Manifestation Circle led by Priestess Zoe King. 
Together we will embark on a journey of our own personal new moon manifestations or womanfestations. Practicing the Year of the Wheel, each month we will partake in a ritual and honor the Goddesses and Gods of the month. Leaving space for personal growth and self reflection.
 The new moon nudges you towards a transformative career and/or creating new relationships.  This can be your ticket to the next stage of your dream life. Embrace the cosmic spotlight, it's shining on you for a reason. Dive into new partnerships, new relationships and commitments.
Wednesday, November 15th 7-8:30pm

 Cost is $25
 Bring something to help you get comfortable  on the floor and layers if you get chilly. There are chairs available for those who cannot sit on the floor.