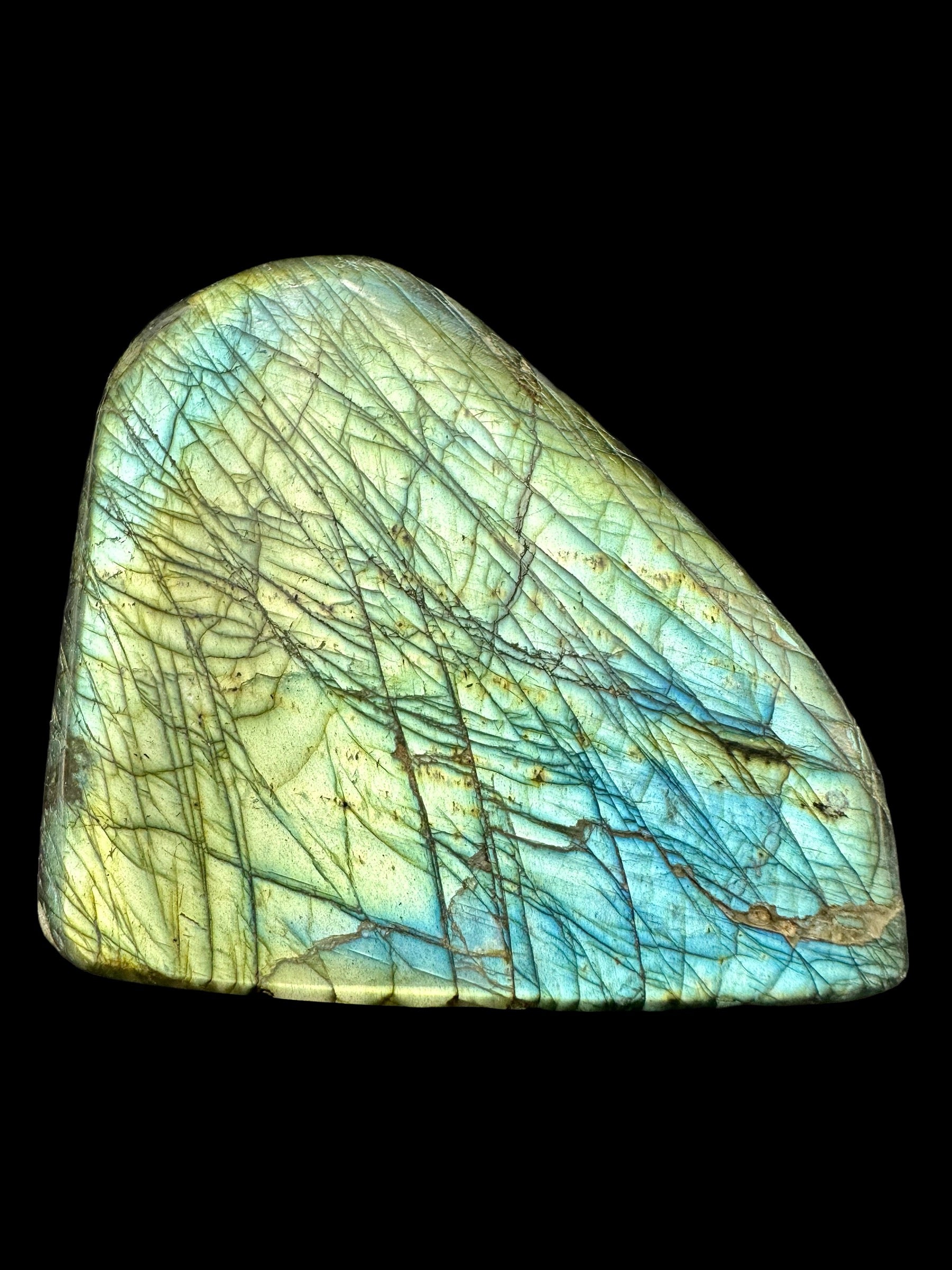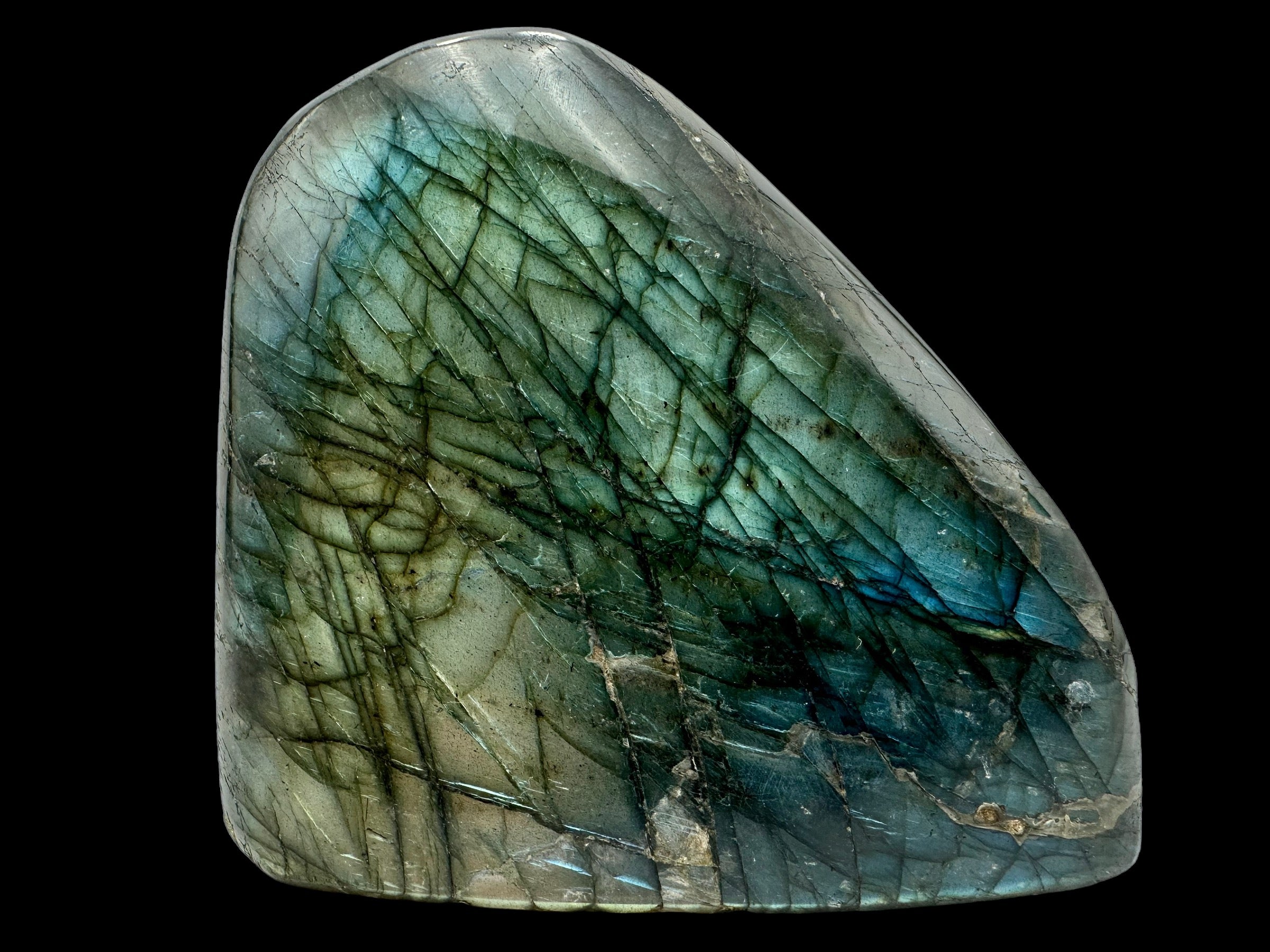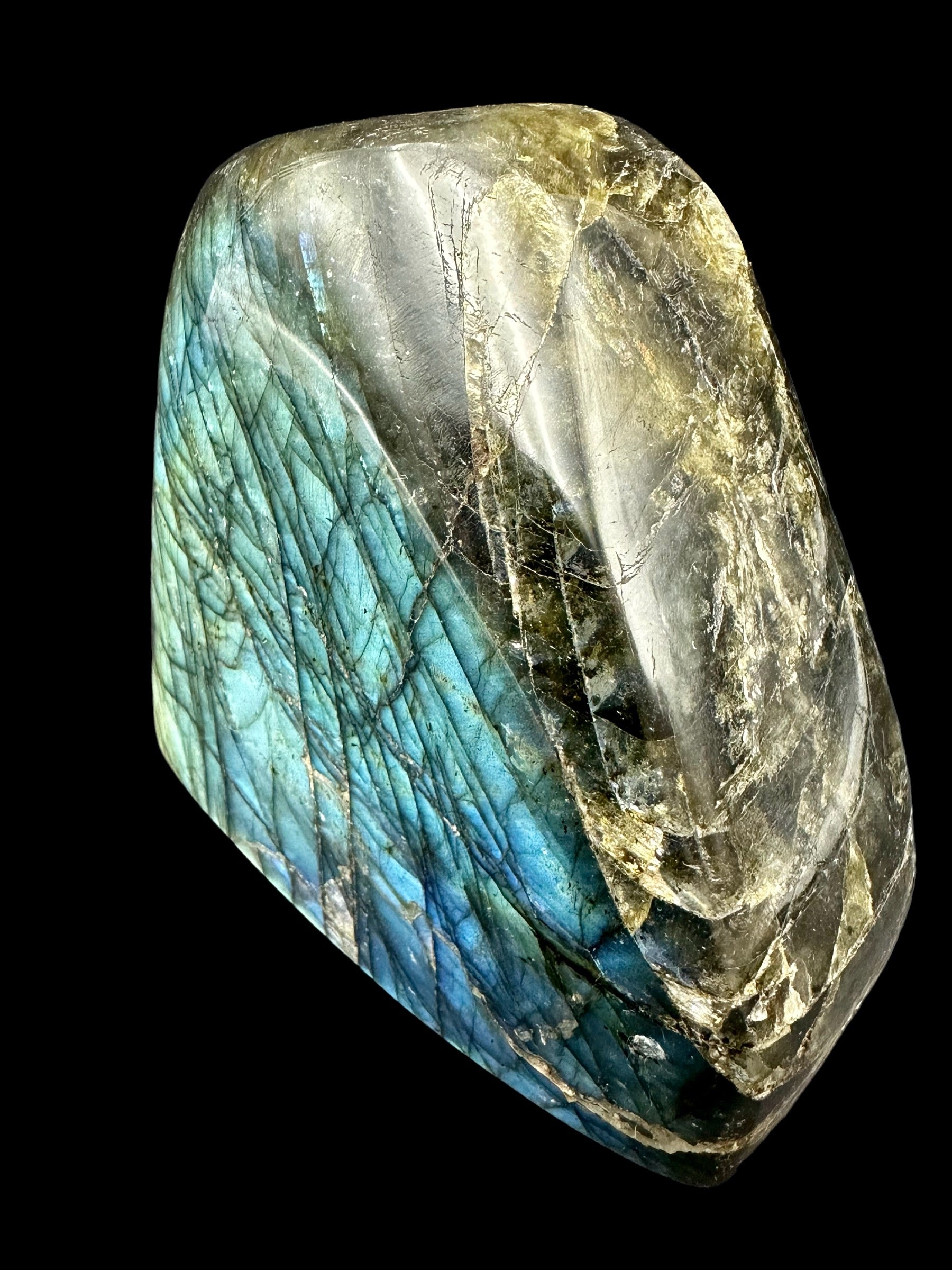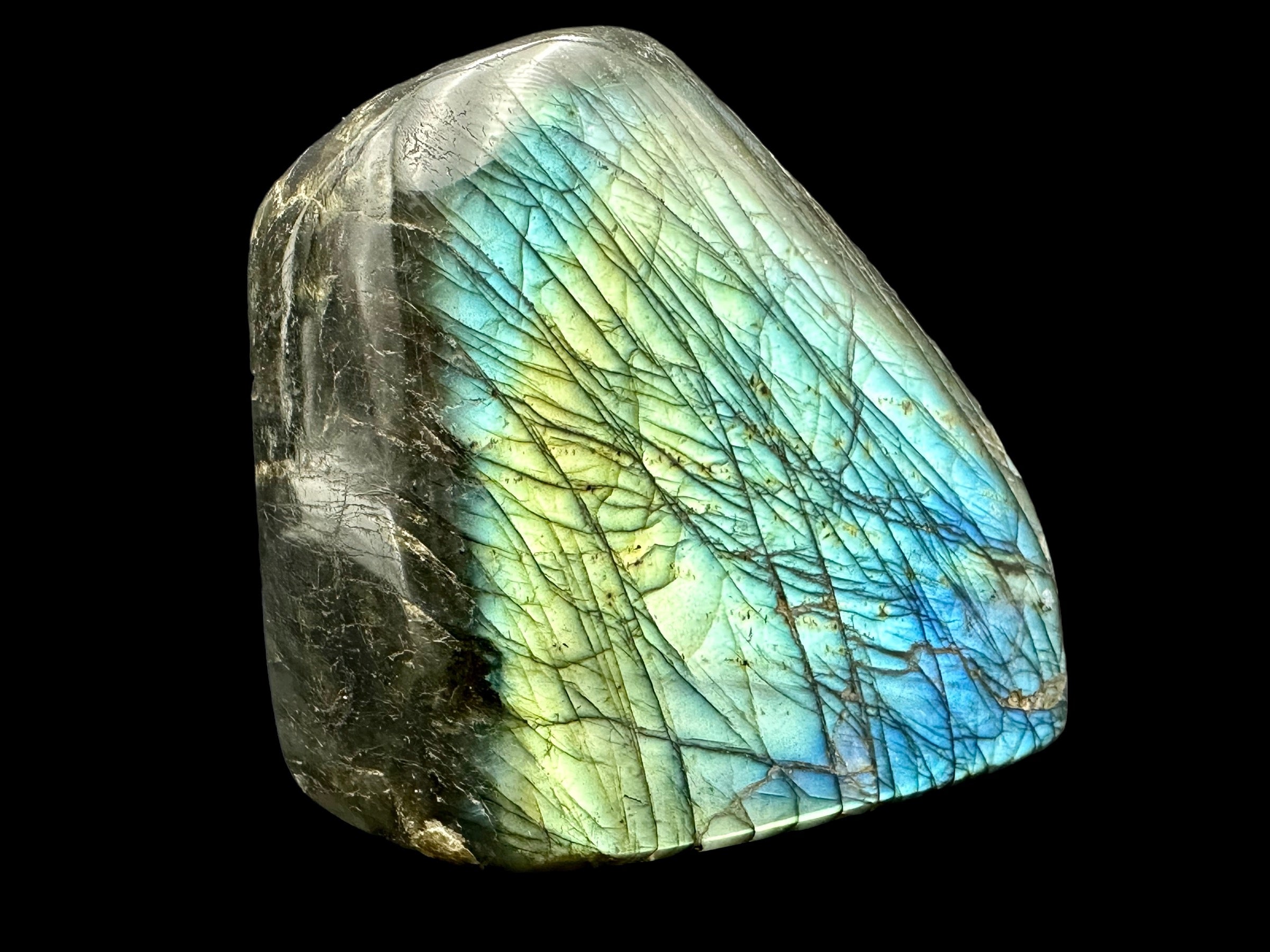 Labradorite Free Form
Labradorite Free Form. Weight 478grams. Height 2 and 3/4 inches. Width 2 and 7/8 inches.
Qualities: Magic, Protection.
Elements: Wind.
Chakras: All.
Labradorite is a stone of magic and adventure. The magic refers to ones powers that awaken when carrying or wearing Labradorite. These powers can be such as clairvoyance, telepathy, astral travel, prophecy, psychic reading, access to Akashic records, past-life recall and communication with higher spirits. The adventure refers to the journey of self discovery and self-mastery one will set out upon.