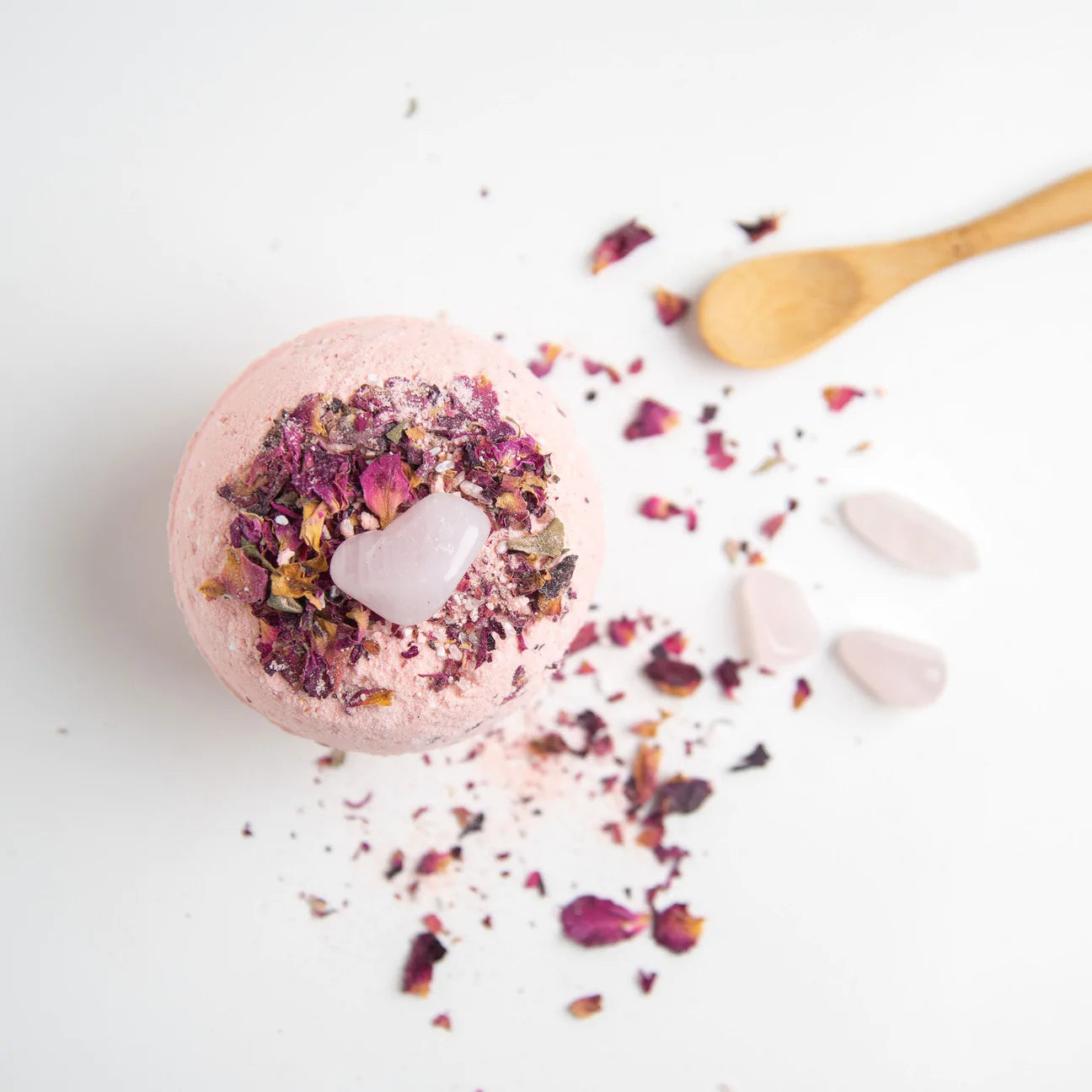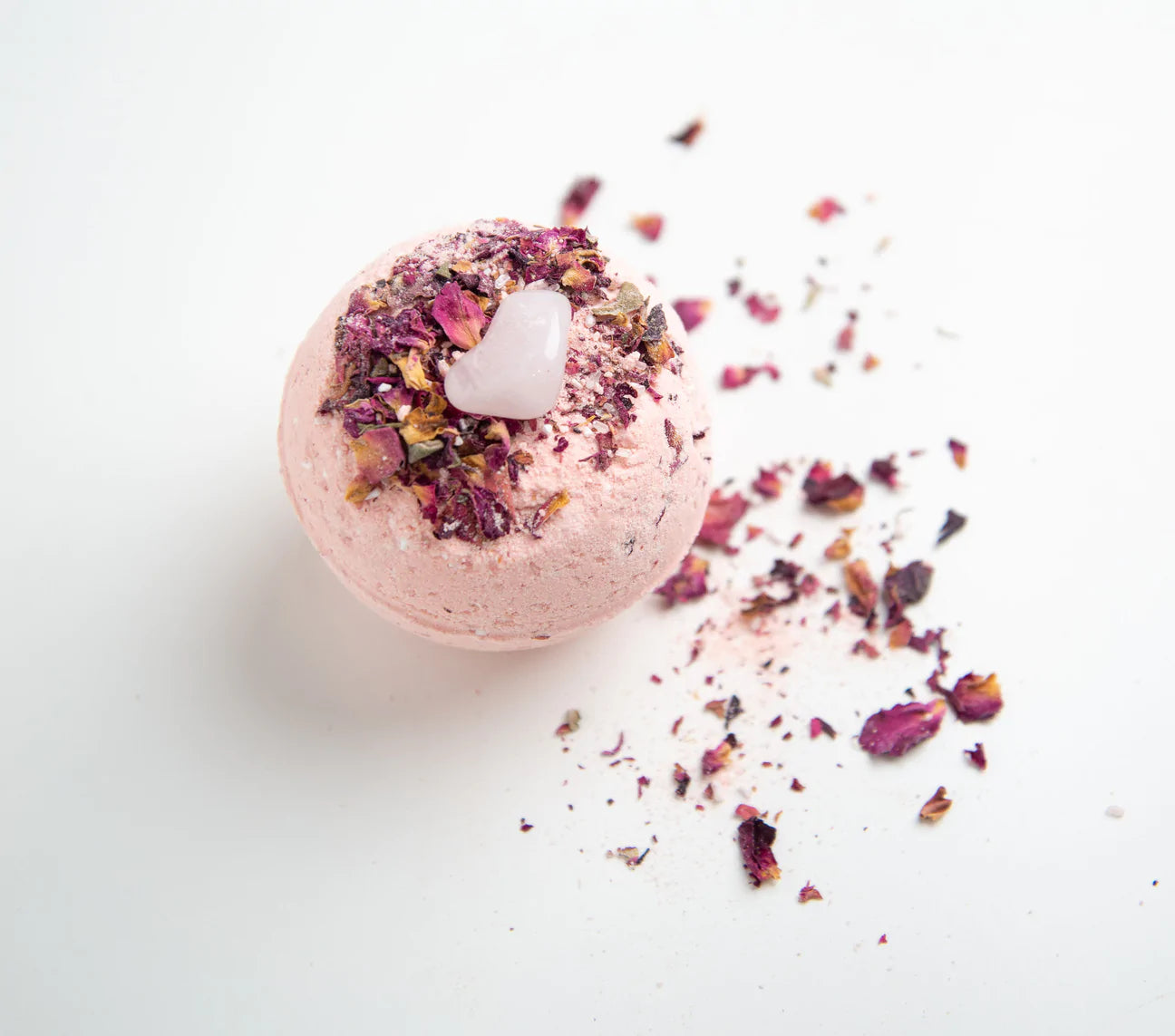 Infinite Love Crystal Bath Bomb
The Infinite Love Crystal Bath Bomb inspires you to create a space of unconditional love for Self. Its heavenly aroma of roses nourishes the soul, as it nourishes the body. Rose rejuvenates and hydrates your skin and contains many anti-aging properties. It uplifts your mood and helps you unwind. This amazing bath bomb is infused with rose quartz crystal, the stone of love, further amplifying the effects of this love-filled bath bomb!
Throw in the Infinite Love bath bomb and envision the bomb infusing the bath with loving energies. Imagine your bath illuminated with light as you envision the pink waters as loving energies. Step in to the womb of unconditional love. You are loved. You are worthy. You are a powerful beacon of light.
7oz | Circumference: 9"