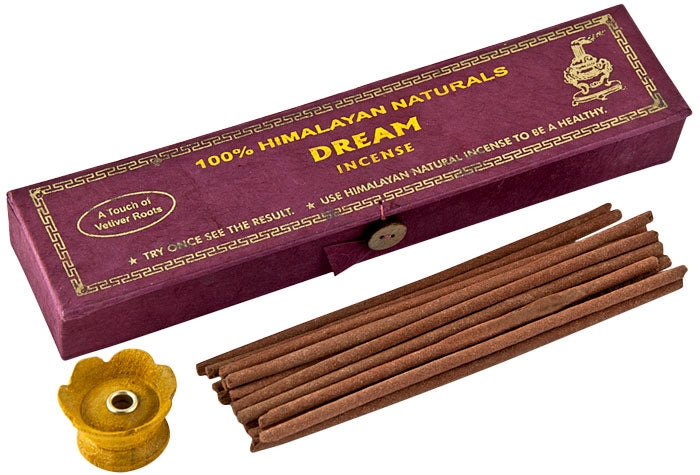 Himalayan Naturals Dream Incense
100% Himalayan Naturals incense is blended from organic, non-toxic, natural ingredients. Dream Incense contains a touch of vetiver root (wild turmeric) to foster clarity while dreaming.
Scent: A Touch of Vetiver Roots
Burn Time: Approx. 55 Minutes
Sticks Size: 5.5" Long
Packaging: 30 sticks with handmade holder
Sticks size and counts may vary
Handmade in Nepal
DREAM: Fosters clarity while dreaming with Himalayan Herbs Blended according to traditional (Ancient) Tibetan and Yogic traditions.