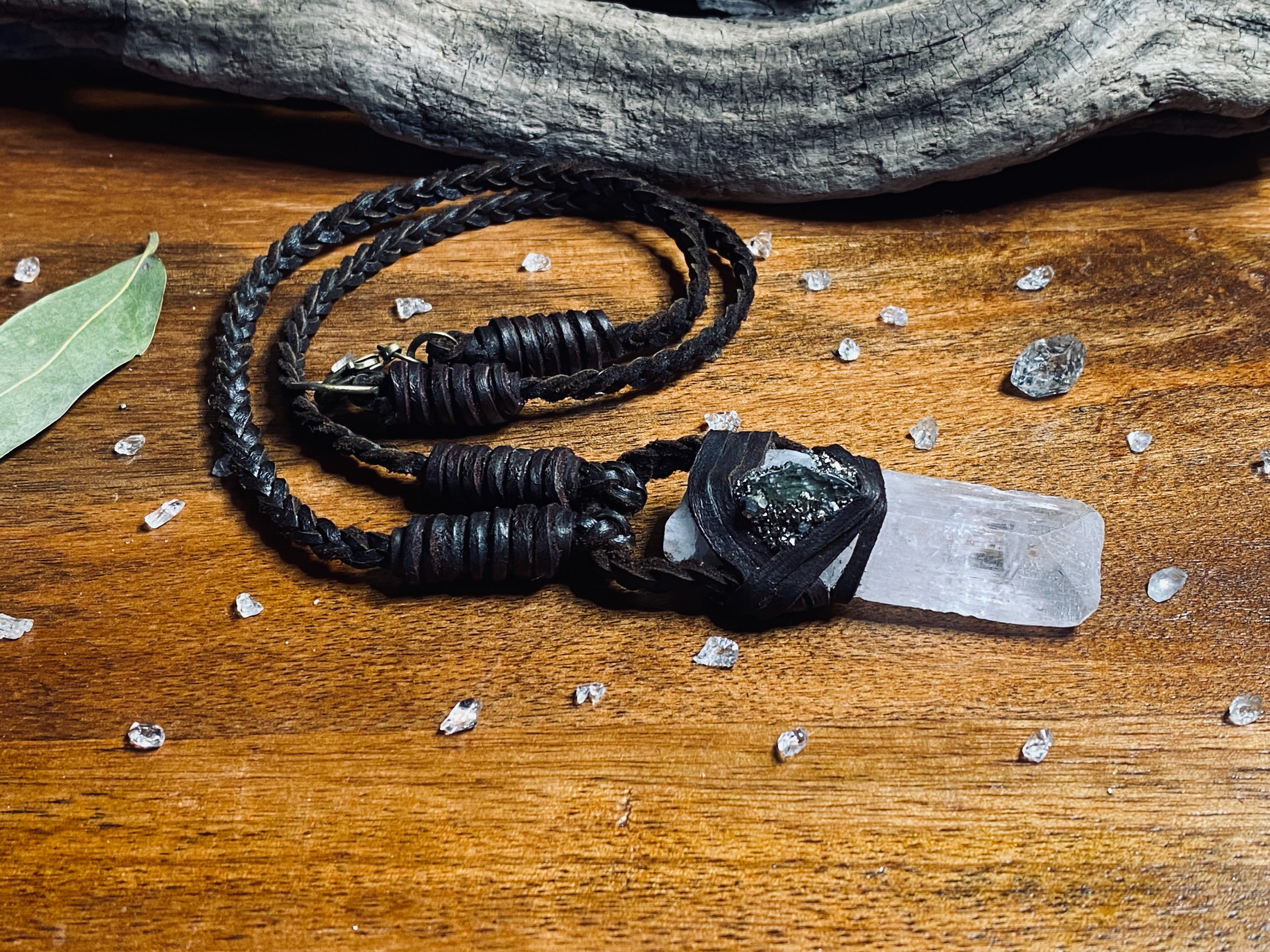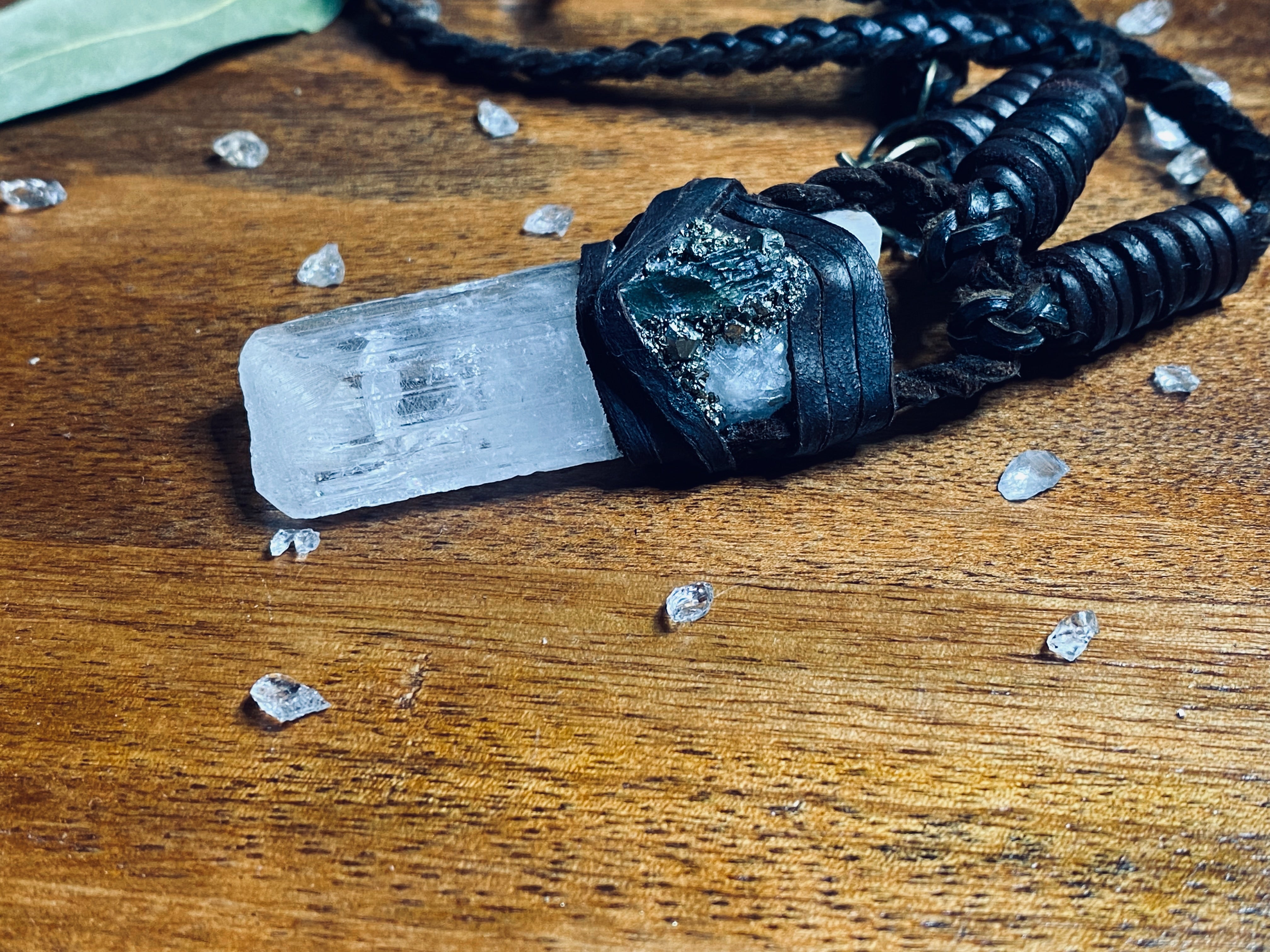 High Vibe Necklace
High Vibe Necklace: 
With Czech Moldavite, Pyrite and Danburite. 
Watch out! This Talisman might just transport you to another realm. Moldavite is a powerful stone of transformation, rapid spiritual evolution, chakra activation, cleaning, protection and brings an increased incidence of synchronicities. Not for the faint-hearted! Associated with the Storm element and activates all chakras, especially the Heart (4th) and the Third Eye (6th). 
Necklace Rope is approximately 18".