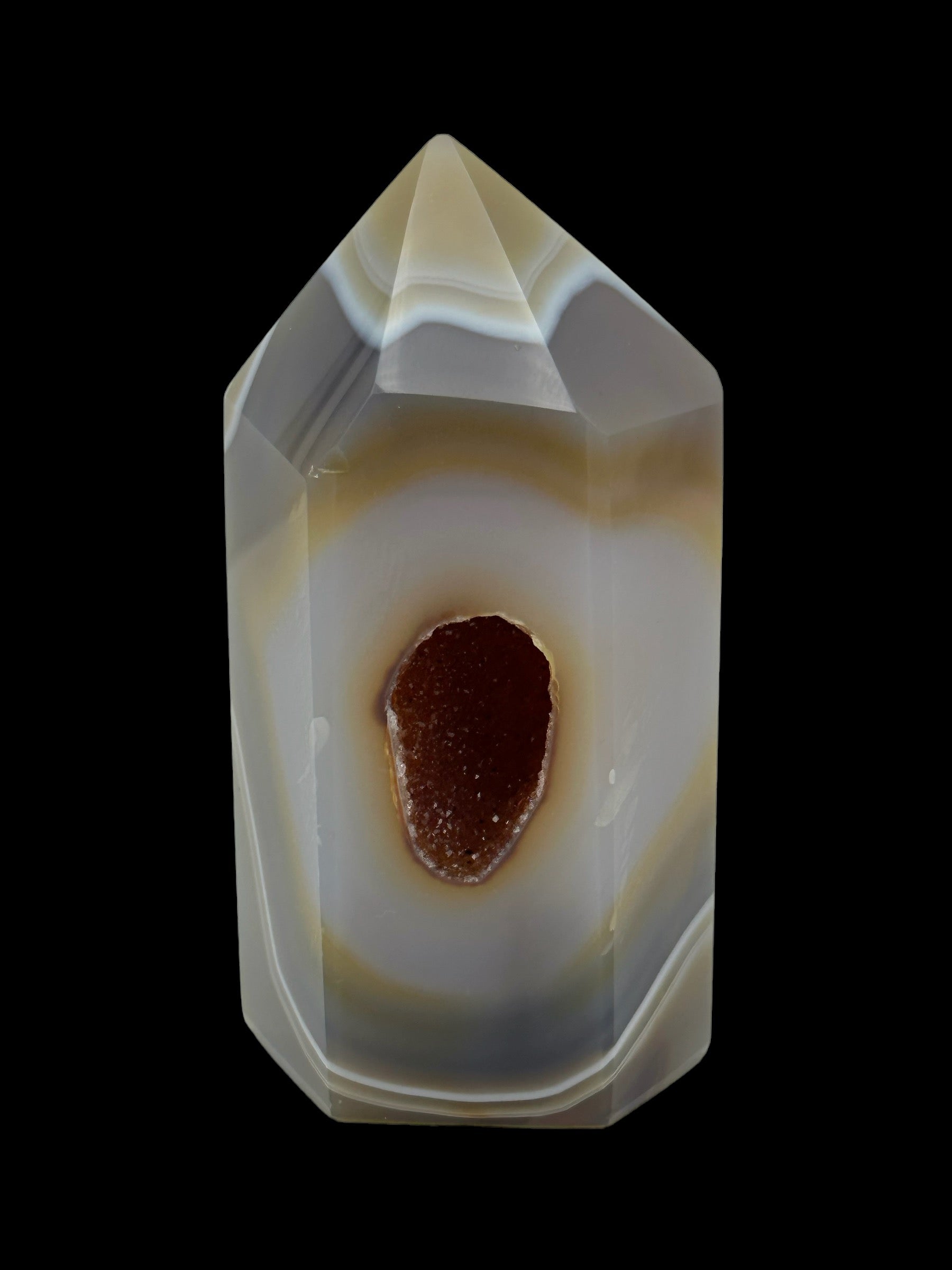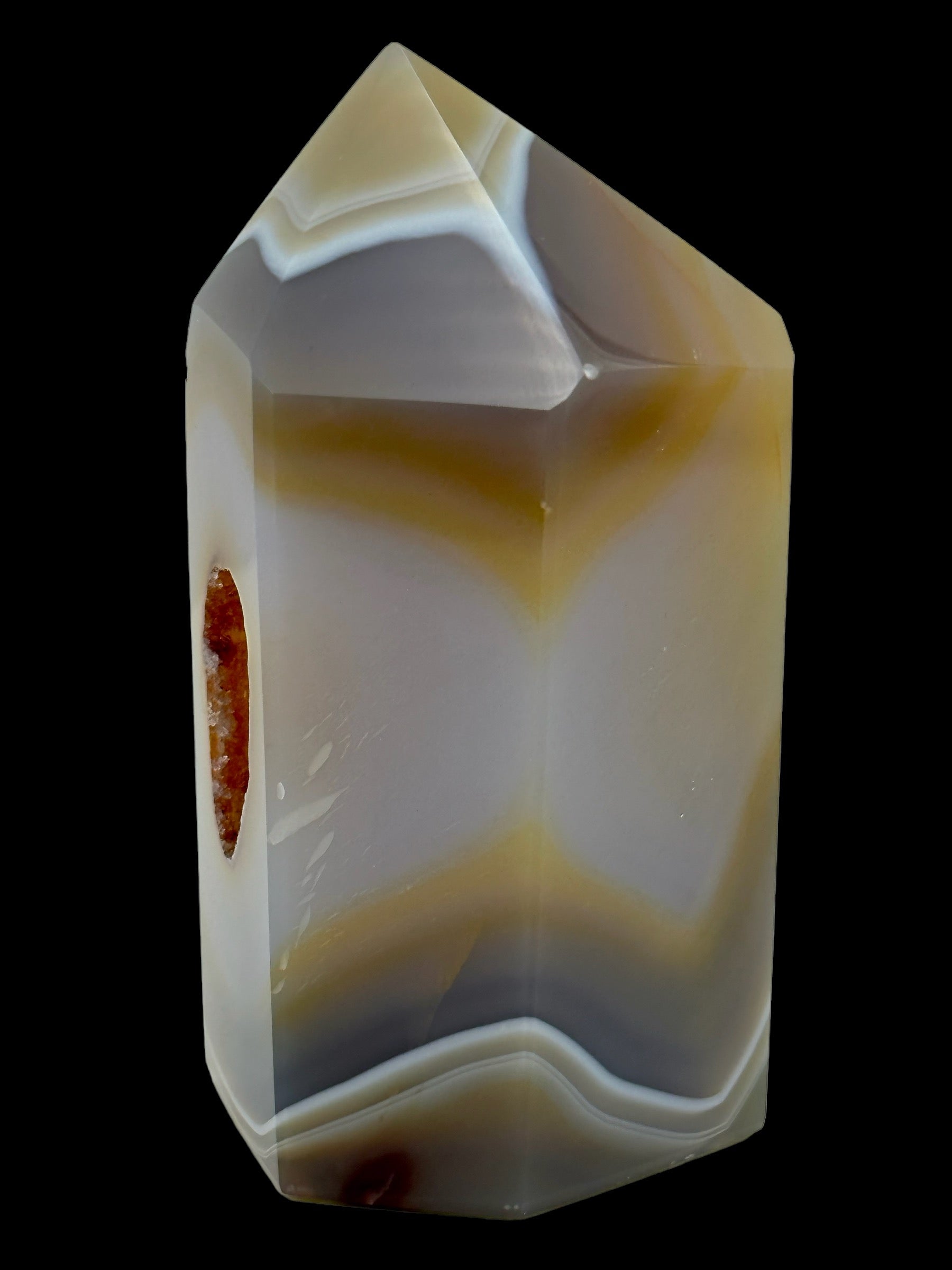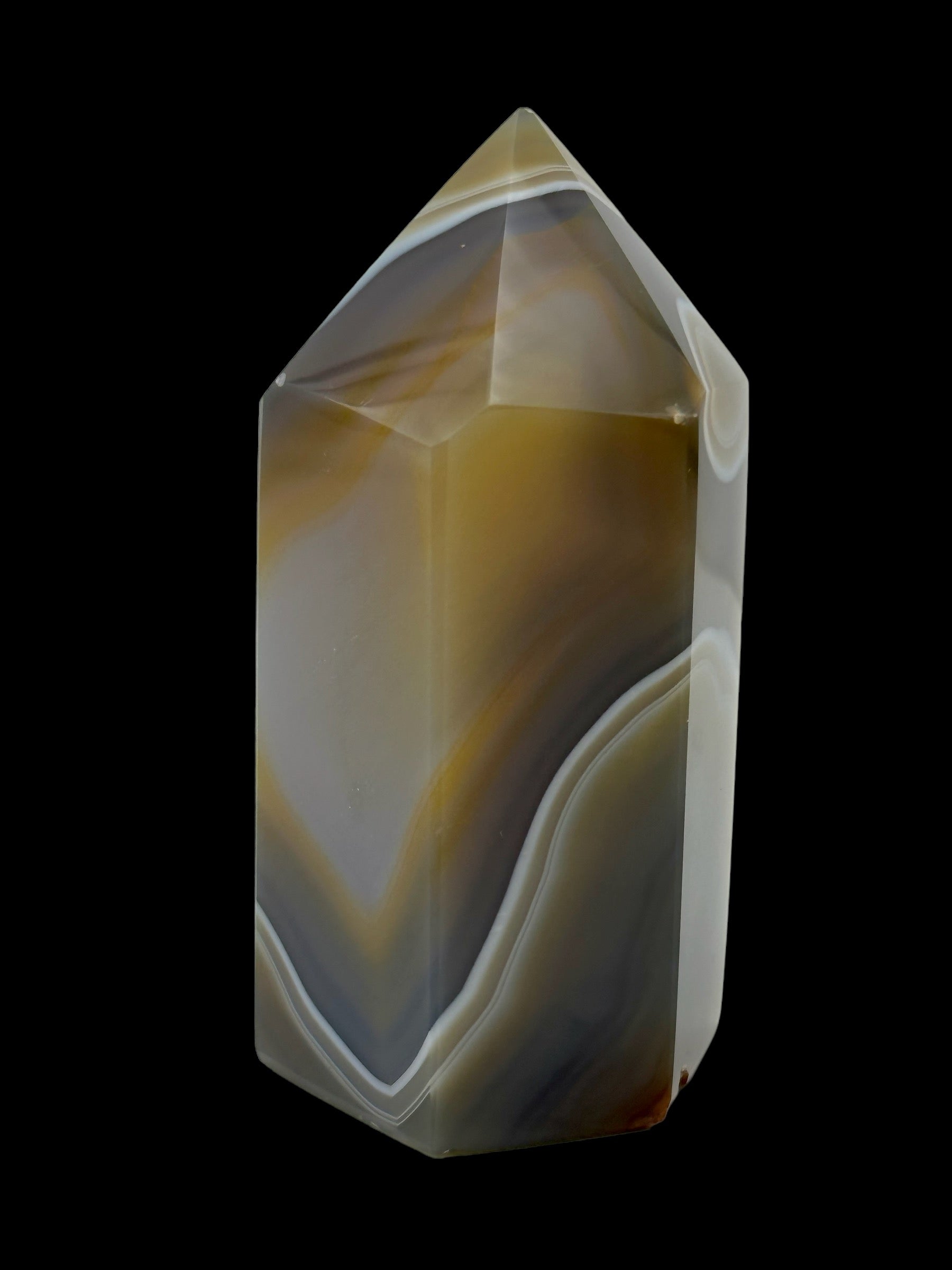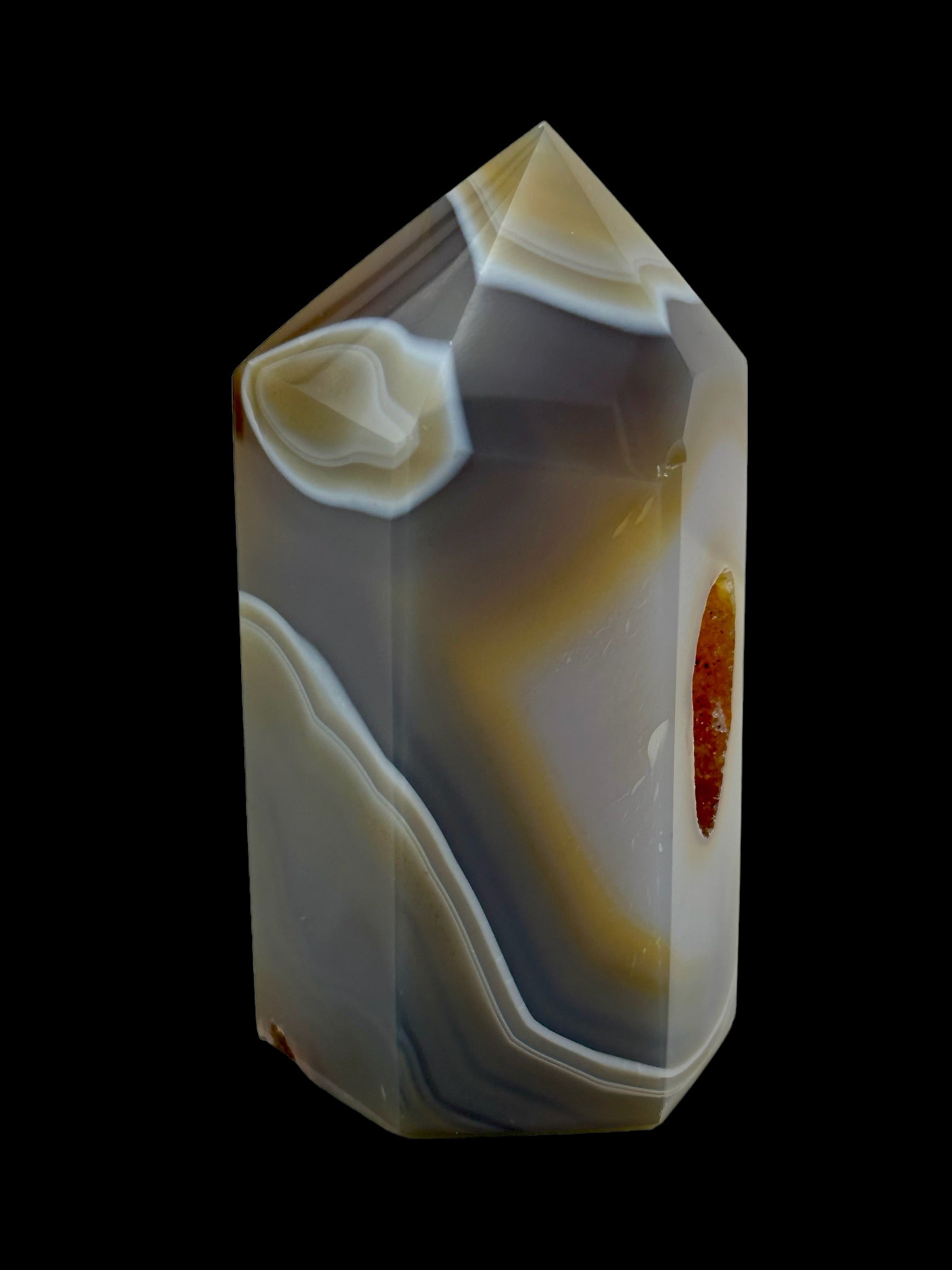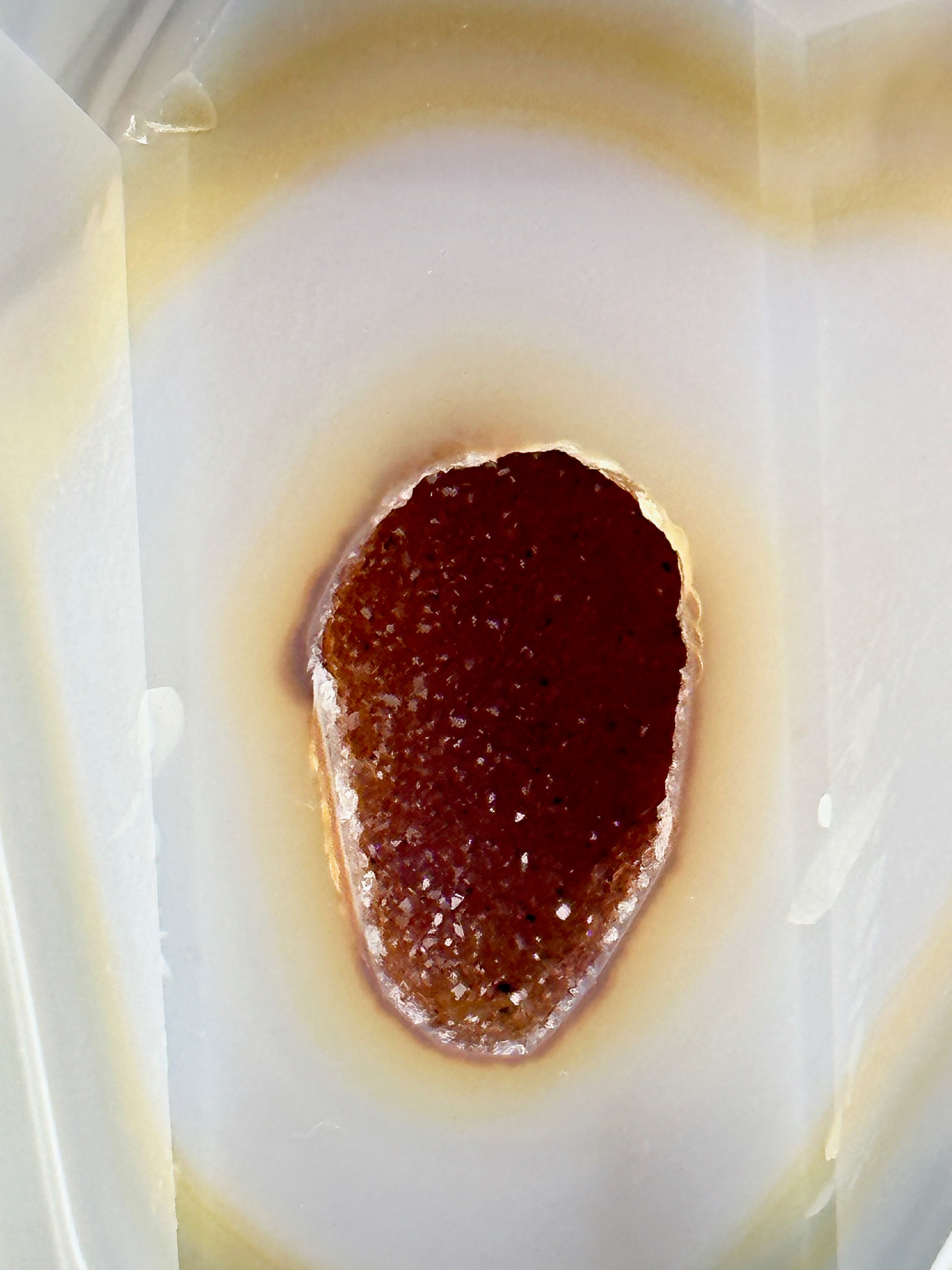 Druzy Agate Tower
Druzy Agate Tower. Weight 210grams. Height 3 and 1/8 inches. Width 1 and 5/8 inches.
Qualities: Inner Harmony, Balance, Creativity, Self-Worth, Relaxation, Self-Love.
Element: Earth, Water.
Chakras. Crown (7th), Throat (5th).
Druzy Agates are great for promoting natural healing on a physical, mental, and spiritual level. It's also known to boost the immune and reproductive systems.