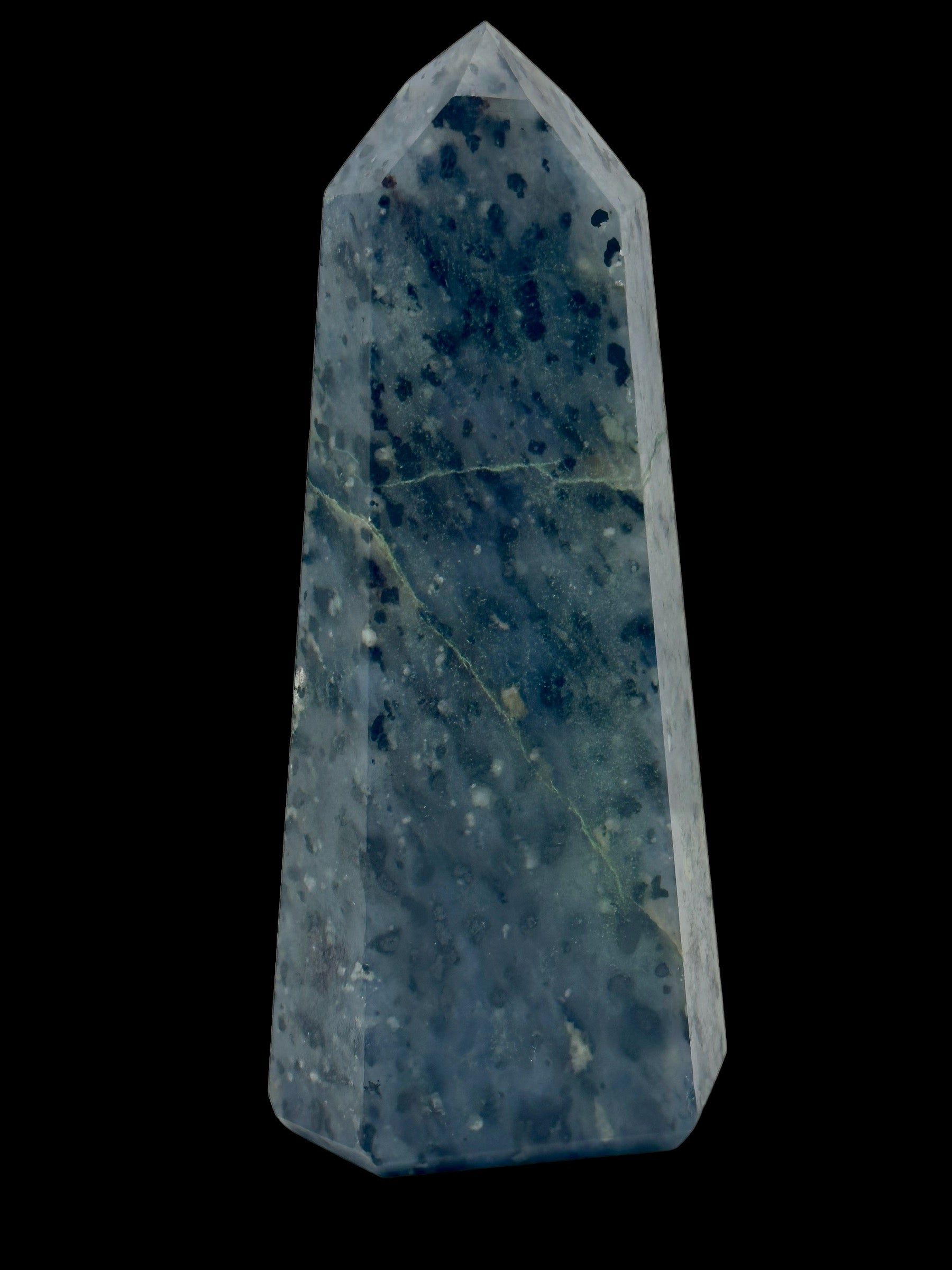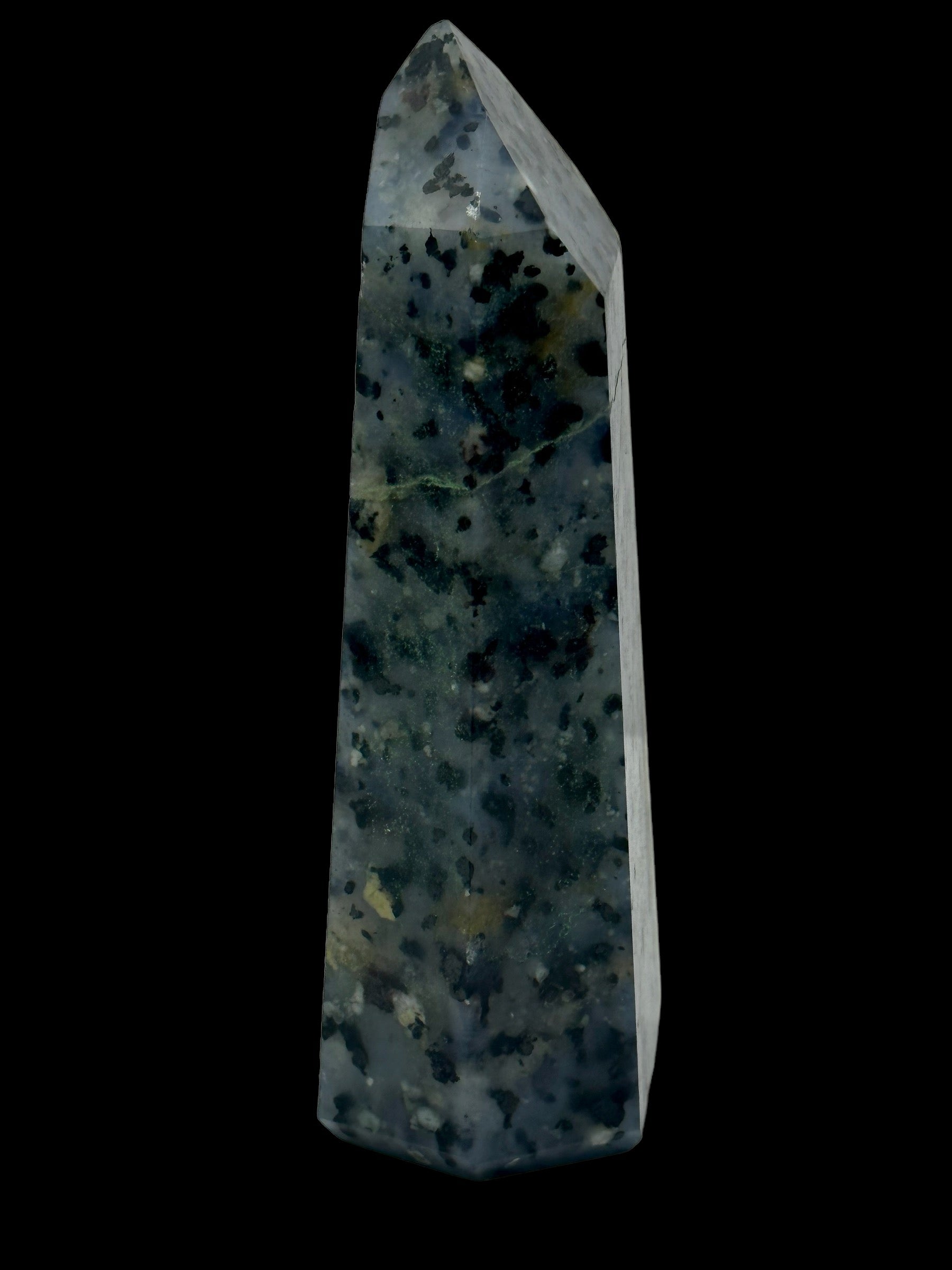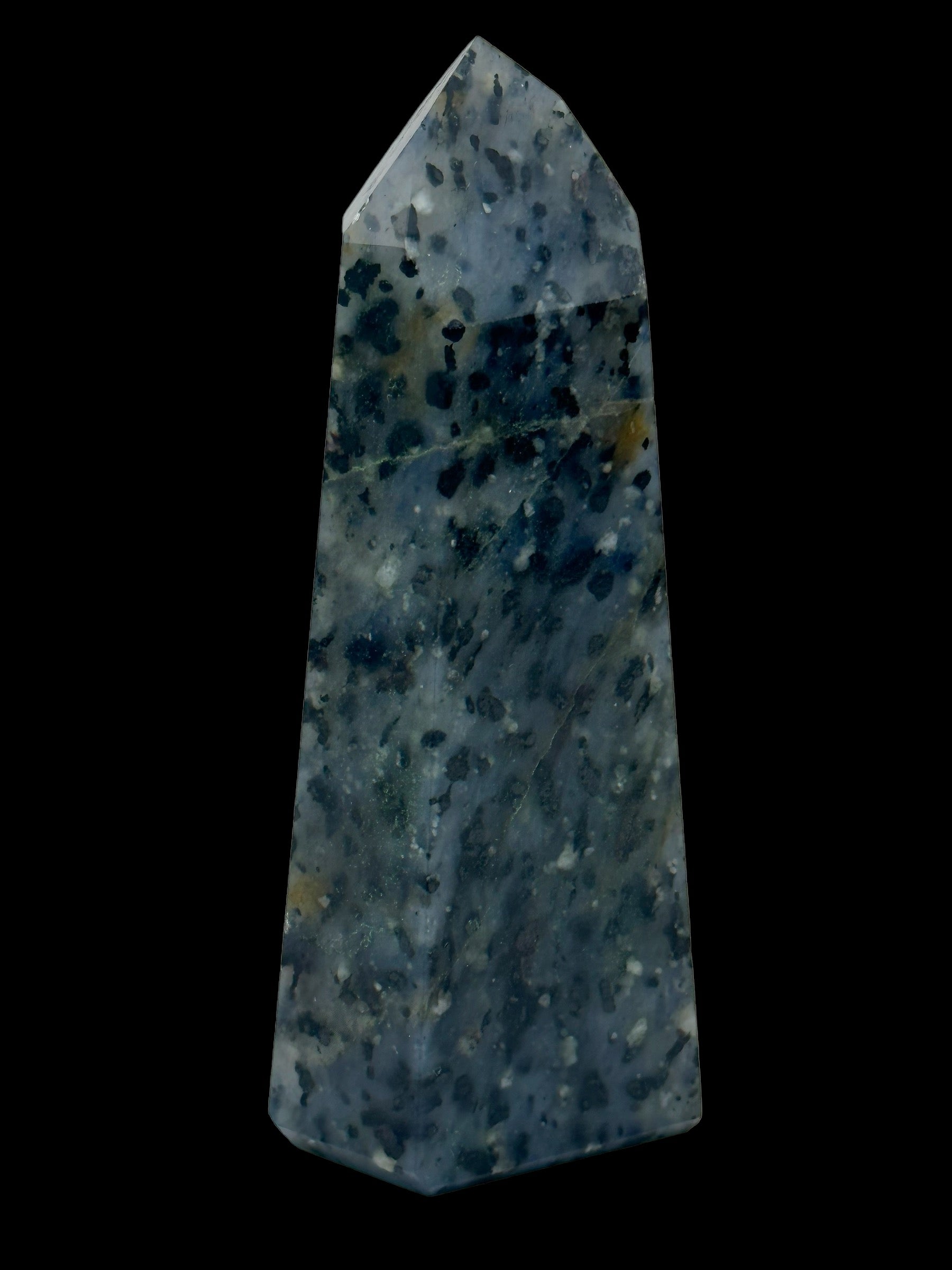 Blue Quartz Tower
Blue Quartz Tower. Weight. 280grams. Height 4 and 3/8 inches. Width 2 inches.
Qualities: Focus, Communication, Creativity.
Elements: Air, Water.
Chakras: Heart (4th), Third Eye (6th), Crown (7th).
Blue Quartz provides calmness when one is feeling overwhelmed and helps to overcome feeling scattered. Helps you to express yourself creatively and facilitates communication between you and others.