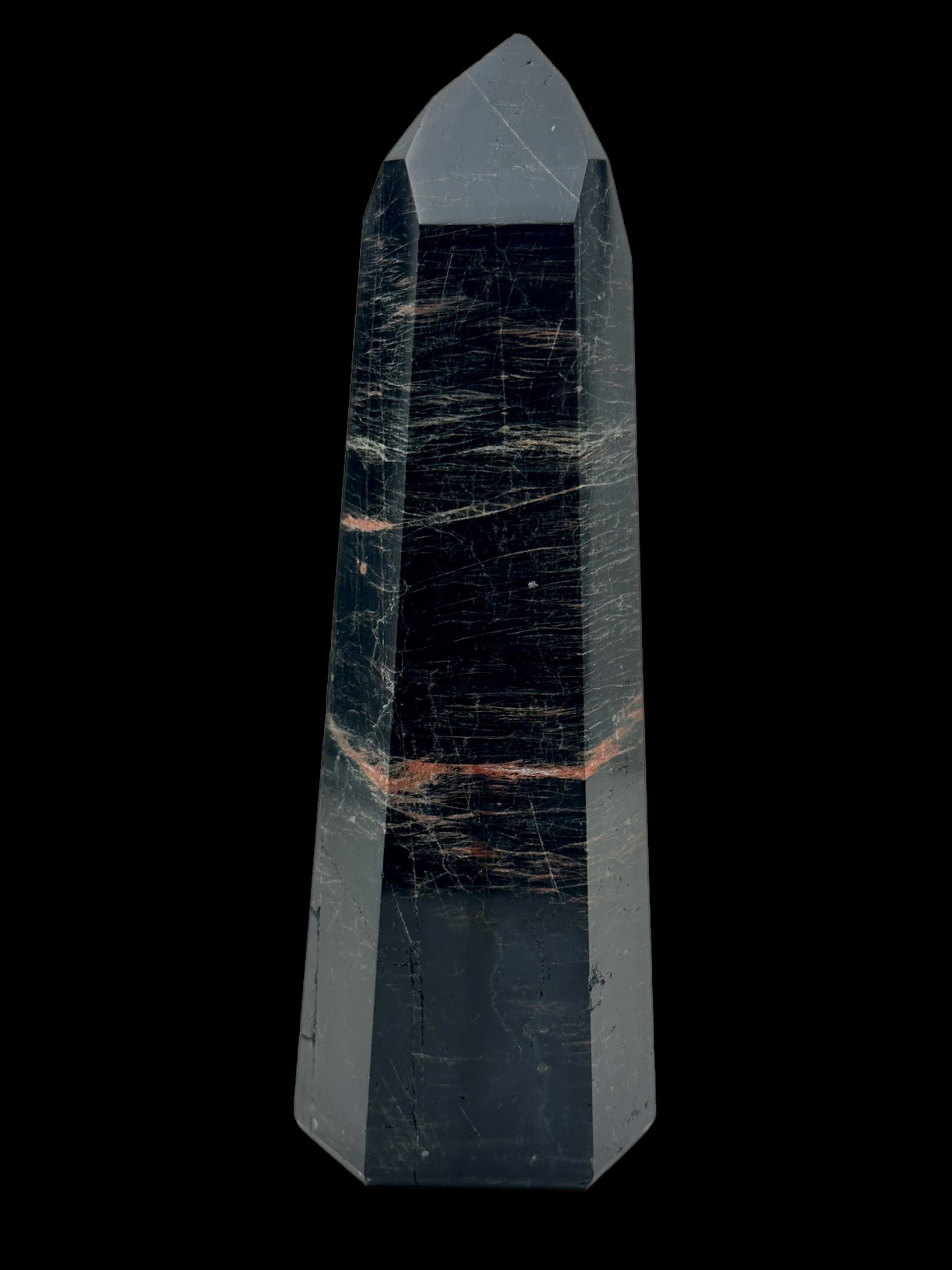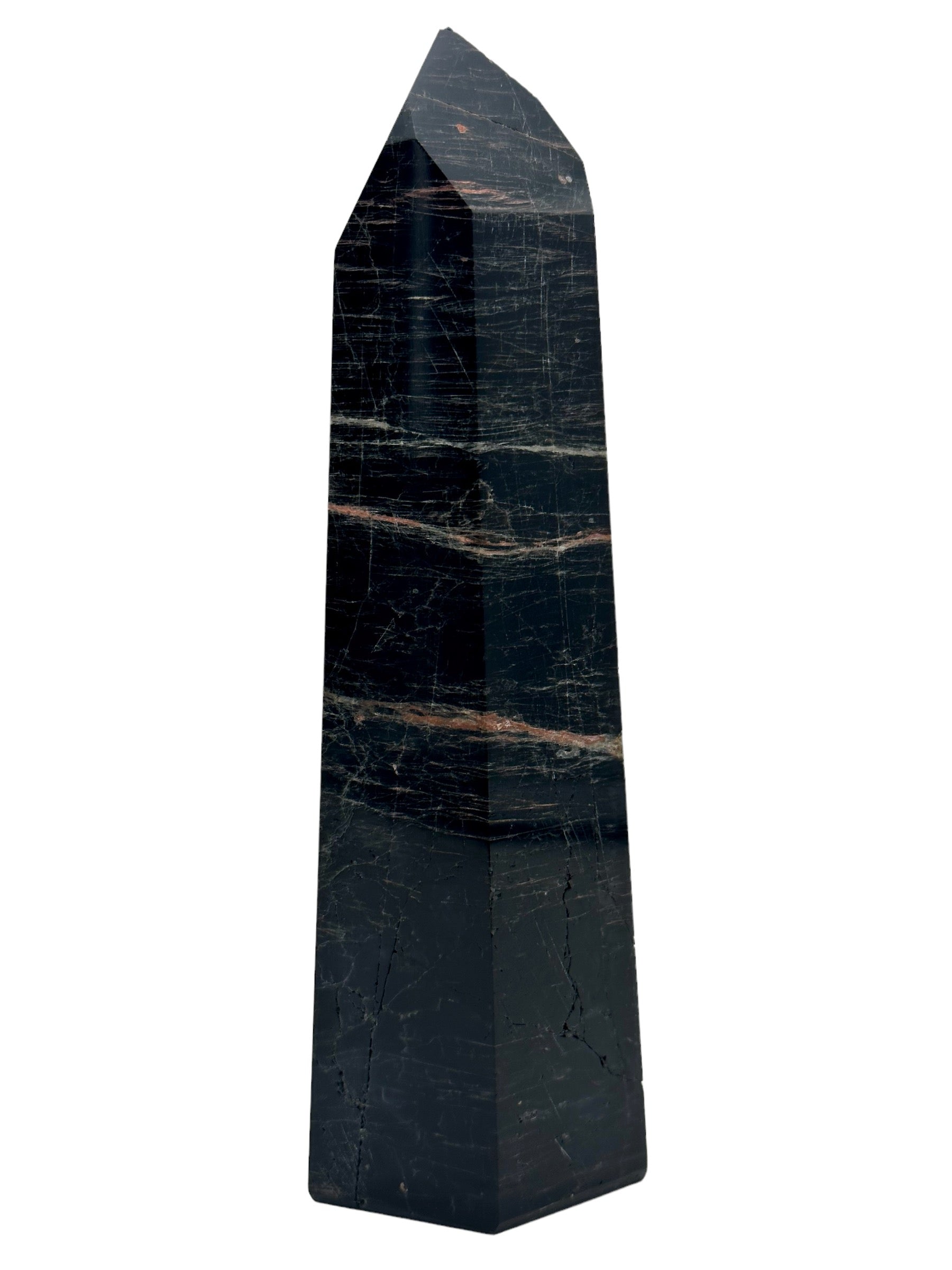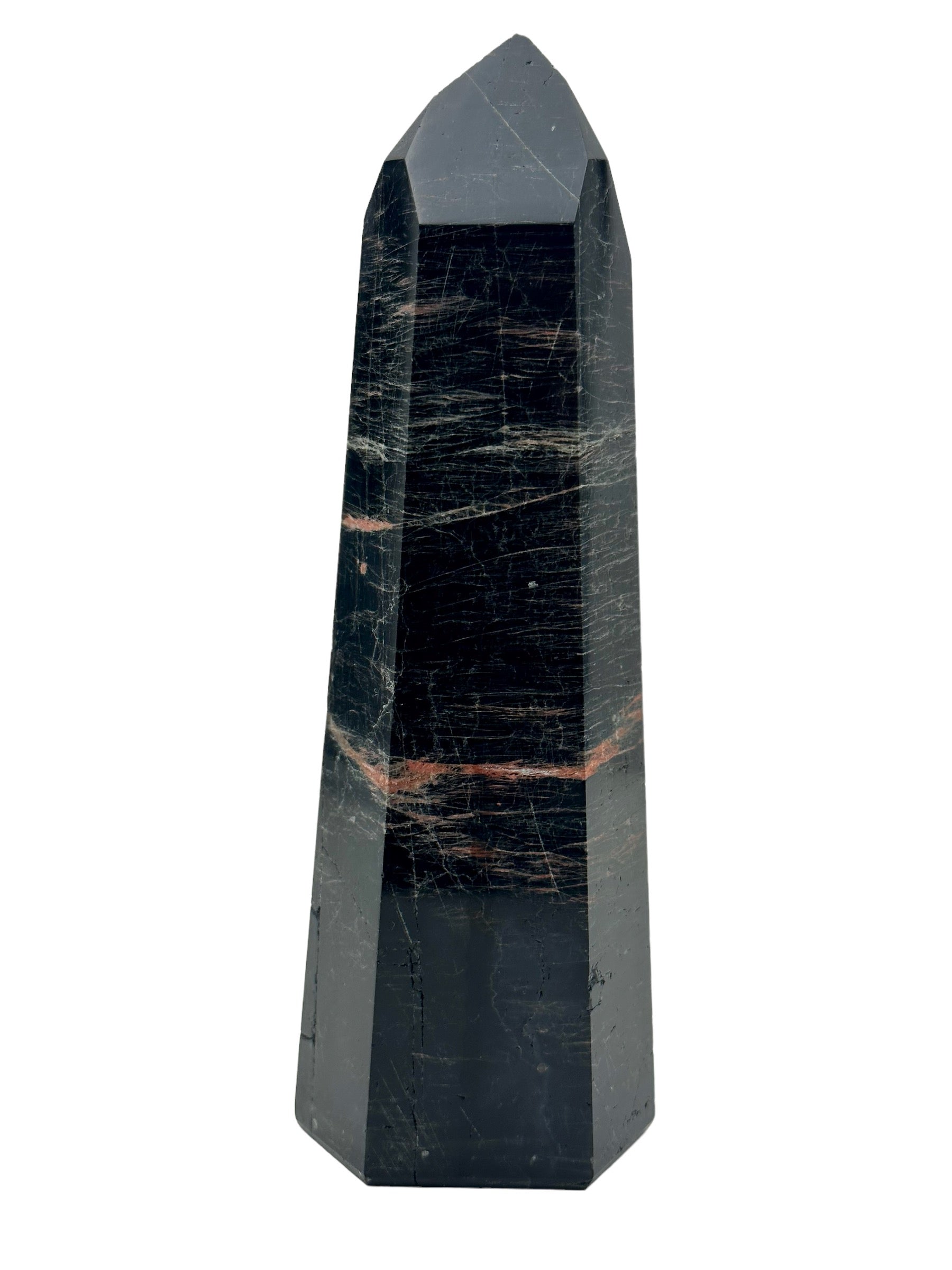 Black Tourmaline with Hematite Tower
Black Tourmaline with Hematite Tower: Weight 348grams. Height 5 and 5/8 inches. Width 1 and 3/4 inches.
Qualities: Black Tourmaline: Purification, Protection. Hematite: Grounding, manifestation.
Element: Earth (Both).

Chakras:  Black Tourmaline: Base (1st). Hematite: Root (1st).
Black Tourmaline can rid the mind of negative energies and thoughts like anxiety, anger and feelings of worthlessness. Black tourmaline crystals can help give its bearer the inner strength they need to overcome substance abuse. It helps to rid them of thoughts and behaviours that may potentially be harmful, such as obsessive compulsions and excessive worry.
Hematite is grounding and provides one with protection. It endows one with courage, strength, endurance and vitality.